The Seven Deadly Sins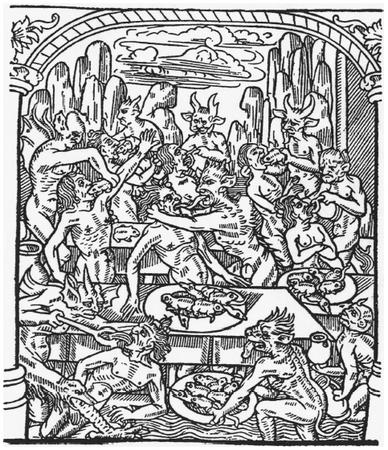 United States
April 6, 2007 10:29pm CST
There are seven Deadly Sins; things that will ensure that your soul burns in a pit of fire for all eternity, well, that is unless you have that Confession Clause in your religion then you can sneak into the little booth, throw down your ills and have it erased from your moral slate. So which of the big seven are you guilt of? Can you even name all seven? Price, wrath, envy, gluttony, sloth, greed and of course, lust. If you aren't sure where you fall on the scale, you can take this cool little quiz. http://www.4degreez.com/misc/seven_deadly_sins.html Mine was exactly what I expected: Greed: High Glutton: High Wrath: High Sloth: Medium Envy: Medium Lust: Very High Pride: High I am guilty of almost every single one of them in a regular basis. No, it's not a goal to break them all, it just seems like that's what happens.
3 responses

• United States
12 Apr 07
Well, not too bad... Greed: Medium Gluttony: Medium Wrath: Medium Sloth: Medium Envy: Very Low Lust: High Pride: Very Low Probably about where I would expect to be right now in my life. I never have been one to "keep up with the Joneses" or do things to try to impress others. The wrath one is one I have but keep in check. Just today my daughter got run off the road and I swear if I find who did it I'll go upside his head with a 2x4...

• Palatka, Florida
7 Apr 07
I pray to God for forgivness of my sins. I was rasied Baptist myself.

• Singapore
7 Apr 07
Gosh, then you seem a very sinful person haha! I know I have sinned too, if we go by that list. :P What to do? Just live life as you wish and hope for the best. :PP