I am so anxious.....

United States
April 7, 2007 12:42am CST
This discussion marks my 100th event of partiipation on myLot and will be my last entry before I am awarded my star and rating. I have enjoyed so much joining this community and have joined in on many wonderful discussions....so before I see what "the community" thinks of me....I want all of you to know what a therapeutic feeling I get from my evening sessions on myLot. I am so glad that a friend of mine invited me to join this wonderful community and I feel honored to have been so warmly accepted. Thanks so much!
6 responses

•
8 Jun 07
Lol well know you've hit 1000 you must be really pleased!I know I was when I went over the 1000 mark - just trying to hit that 2000 mark, which is going really slow, although I'm in competition with someone else. We've raced from 500 to 1000, which I won by about 25, now I'm just 20 ahead and they're catching me up lol!

• United States
8 Jun 07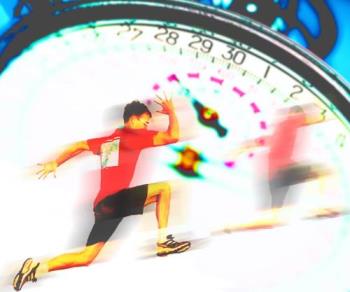 I must admit I could not even imagine hitting 1000 when I first wrote this discussion....it seems to have taken on a life of it's own....I think I paid attention until I hit about 250....then when I hit 500 and got to add the photos to comments...I have had so much fun fot that and it has caused me to permanently have a digital camera in my hand.....lol Today, when Blackmagician, mentioned the 1000th post...I was amazed.... Good to hear from you, my friend...Good luck in your race...which is winding down...beware....do not let them pass you on the last turn.....LOL Blessed be!

• Australia
8 Apr 07
Hi Tina, I find it very therapeutic too. Don't stress about your star too much - I'm sure it'll be a goodie! Just keep up the posting and responses and everything'll be OK. Congratulations on your 100th! LOL

• United States
9 Apr 07
Thanks Feralwoman....I really do get alot of enjoyment from this site and my friend's discussions.


• United States
9 Apr 07
Thanks so......I enjoy reading your discussions and responding as well, my friend. A 9.....I am proud.

• Pakistan
7 Apr 07
Hi tinamwhite! Congrats for being a star and nice to see you with a good rating too. Yes, you are right that everybody here enjoy to have participation in discussions. This is a great community, isn't it? I welcome you to be here and wish you all the best. You are anytime welcome to be a friend too. Make your good efforts and I hope you ll' be a blue star too.

• United States
7 Apr 07
I really appreciate your kind words, Aliasad. I can always use new friends....and yes, I absolutely love myLot's community and the way people have made me feel so welcome. Thank you!

• India
7 Apr 07
wow.... thats great.... you recieved your star 9..... coolllllll congrats....

• India
7 Apr 07
Congrats ! in advance boss for getting good star rating and reaching 100 posts. Keep this zeal up and try to reach now 500 postings. This will give you some more extra features.

• United States
7 Apr 07
Thanks so much...I got a 9....I am so happy!