Evolution=Fake THEORY!!!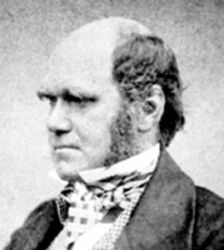 United States
April 7, 2007 1:33am CST
Ok, I want to hear facts to prove evolution exists! This is for all you non-believers in God and believers in Darwin! I've heard arguments that evolution exists and that we developed from evolution and that everything has evolved at one time or another...BUT...here's the one things I haven't heard when hearing what others have to say on this subject...FACTS!!! I have not once heard a true, proven hard-core fact that evolution even exists! I've heard bunches and bunches of theories (or stories I like to call 'em)! But never a real proven fact! You know people like to say that Darwin came up with this theory (which he did!) and that he fully supported and believed in it but this just isn't true! If you really research Darwin's outlooks on the subject of evolution you'll find that even he didn't claim that evolution is true and proven to be real! Did you know that!? He called it his theory, because that's exactly what is was...a THEORY! And you know what a theory is?? It's a scientific "guess"! The only way to prove a theory is by scientific observation and if this so-called evolution happened thousands-millions of years ago how can anyone have "observed" this theory and still be alive today to share their observation??? Answer me that! In the Bible it doesn't mention not one thing of evolution, but even if you didn't believe one word in the Bible you still have to have hard facts on something if you want to believe in it! Right! No facts or evidence won't get me to believe in it! Especially if the creator of a theory doesn't even believe in it fully himself!! He even said that this was just a theory and that it may or may not be true! What do ya think about that!!??
3 responses

• Puerto Rico
7 Apr 07
Brandi, if you're asking for facts for the theory of evolution, I'm afraid you've set the bar way too high. Speculation, and imaginative scientific fables are really all they have.

• United States
8 Apr 07

• Thailand
9 Apr 07
It is so easy to agree with those who tell you what you want to hear and so hard to discuss the issue, politely, with someone you disagree with.

• United States
9 Apr 07
LOL If you're referring to me then you sound ridiculous because I've simply responded to one of MY responses, which by the way is highly recommended by mylot! If you've noticed this IS my post! The actual post being my argument! DUH!

• Thailand
7 Apr 07
There are a few facts here that you may want to take a look at. Darwin was writing one hundred and fifty years. We have made some progress since then, We have certainly progressed beyond bronze age myths. http://evolution.berkeley.eud/

• Thailand
7 Apr 07
Sorry the link should have been; http://evolution.berkeley.edu/

• Puerto Rico
8 Apr 07
So far what I see this site claiming as evidence i.e fossils and homology isn't evidence for evolution at all. I'd be interested to see if anybody comes across any REAL evidence.

• Thailand
8 Apr 07
Read the section of the site titled; "Evidence for evolution." It's all there including evidence of transitional forms you like to go on about.


• United States
10 Apr 07
Mr. Darwin also said that if anyone could show him an organ which could not have come about through a series of changes, his whole theory would be disproven! Since then we have found "the cell" which operates in complexity much like a large city or metropolis, with all its workings and networking. Also no we can see into the human genetic code which is a "sequence of 3 billion nucleotide bases".. No way is biology going to prove an undirected process as having anything to do with life! Show me a computer that spontaneously came to be, even over millions, billions or trillions of years, and I'll believe in this adult fairy tale. Or show me a computer program which wrote itself..