Is Malinga's bowling action right or is it illegal.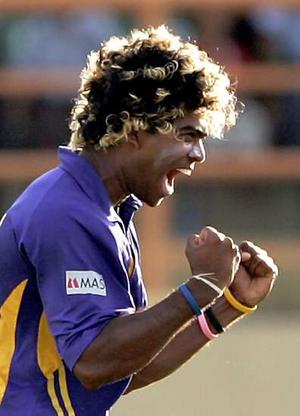 India
April 8, 2007 6:10am CST
He has not being pointe out by ICC, but what do you think??
4 responses

• India
8 Apr 07
Absolutely, his action is definitely suspected, but no one has the guts to rais an alarm to ICC, even the umpires after the infamous muthiah murlidharan and shoib akhtar issues. It will unnecessarily create racial issues, which is really a stupid thing. Malinga's action is 100% chucking. he should be banned or either his action should be changed. I feel that ICC is a spineless entity which has not rights or power to control any issues like chucking, match fixing, or anything else. All ICC is interested is money, nothing else.

• India
11 Apr 07
I agree with you completely. Thanks for your response.


• India
10 Apr 07
Malinga's action looks suspicious but actually, its not. He delivers the ball from over his shoulder (arm comes over the shoulder), so that makes it legal. Anything below the shoulder is underarm which is illegal. And in no way can it be said that he is a chucker as there's no sign of a bend in his arm movement.