How sweet is your... boss?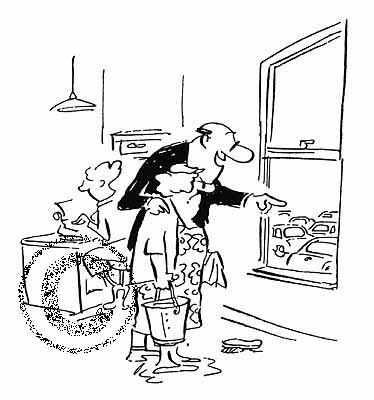 Philippines
April 8, 2007 8:46am CST
I spent the whole day yesterday sending my resume to companies and individuals looking for freelance writers. As of today I've received two responses, not bad considering it's been a non-working holiday since Thursday. The first person who responded managed quite a lot of internet domains as well as his own real estate business, we're the same nationality although he's based in California, and he has proved to be more than capable of paying for my services. So there was no reason for me to mistrust him. I just got bothered because he's not the type of boss I'm used to. He says that traditional management no longer works and that Bill Gates makes sure his employees mix leisure and work etc etc. He talks to me like his next door neighbor, even flirts a bit. But I opened up the issue with him and he said that he was just making me feel comfortable. I just thought that bosses should still conduct themselves as superiors, someone we could look up to and respect. Anyway, I just want to know about your relationship with your bosses. Are they tyrants and dominatrices or do they almost slobber over your shoes trying to be cute and cool?
5 responses

• United States
9 Apr 07
I'd like to think that I have a pretty good relationship with my boss. Almost too good sometimes. In fact, I think that at some point we became better friends then we did employer/employee. This is especially frustrating when there is something that needs to be handled with complete professionalism. Sometimes I'm pretty sure that he's more interested in running a social club then running a business. I do agree with you. While it's nice to have a boss that's understanding and sympathetic - it would be even nicer to work for someone that I respect.

• United States
9 Apr 07
I have worked for the same company for seven years and the owners are a little, old married couple. They are just the sweetest people I know and have become like grandparents to me. They spoil me like crazy and they would do anything for me. I like that I am so close with them and by having such a wonderful relationship with them I respect them even more as my superior and boss. I will be very sad when I have to leave this company when I move and I am worried I won't be able to find a job as great as this one.

• India
12 Apr 07
my boss is not sweet but he is always good to me..always support me , make me out of any queries..i give up on him....he is god by nature...but as he is some time he show his power.and keep all to his knees..but not to me yet......

• Mexico
10 Apr 07
I did the same as you - spent two days looking for clients, and landed two gigs on the week-end. I took up work with this lady working on 'The Law of Attraction.' At first I didn't know whether she was playing dumb or really WAS dumb. I think she was just playing dumb as at the end of the day she got me to do much more than was bargained for - and even walked away without paying me! On the other hand I picked up two other clients, guys, and they've been really nice. They flirt a little, etc., but I guess I flirt back, so that's not a problem. I guess some clients might even perceive ME as flirting with them or being overly 'cute and cool.' Perhaps what they don't know is that that's my natural personality and I'll try to be cute and cool in general. Maybe your client is just a male version of me, and he's harmless just the way I'm emotionally unavailable?!

• United States
14 Apr 07
I am not sure why this is in the writing section, but anyway, I have always worked for bosses who are professional, even tyrannical. I don't mean that they aren't friendly but they are all about business. Even when you are socializing with them, it's still like you are at work. That's ok I guess. I once worked for a married couple who were very unprofessional, and it was so discouraging to have to cover up for them all the time in front of clients. (They put their social life first.) So I guess that it's pretty rare that you can find the perfect combination of boss and friend. I know it must be out there, but I haven't experienced it yet.