which is the best "WWE GAME" you've ever played???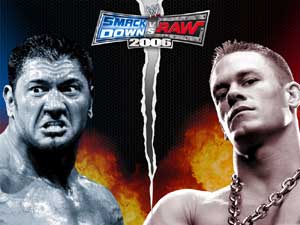 India
April 8, 2007 2:26pm CST
my personal favourites have been "RAW" and "SMACKDOWN vs RAW 2006".....which are yours???
5 responses

• Pakistan
13 Apr 07
I am the fan fo SMACKDOWN vs RAW but I dont have PS2 so is their ay solution to play that game on PC I also look forward for emulator of PS2 to play that game but their are not working properly plese tell me solution

• India
13 Apr 07
there are no emulators that can make such garphically enhanced games of ps2 to emulate on pc...there can never be, because the lens of ps2 and the graphics renderer of ps2 his highly advanced and dedicated for gameplay especially....pc's are way beyond this...u'll need an extreme configuration machine to let that happen....


• India
9 Apr 07
if i'm not mistaken "here comes the pain" had brock lesnar in it.....is it really worth to buy after games like smkdn vs. raw???...u know graphics wise n all??


• India
8 Apr 07
so which one is better 2006 or 2007 as you've played both...shal i buy 2007???

• India
9 Apr 07
I would say Smackdown vs RAW 2006, but the sadest part is wwe never released a game on pc platform after the raw game which was a hit but seriously lacked story mode..... still they have not come up with a title..

• India
9 Apr 07
I think RAW vs. SMACKDOWN is really fun 2 play. I liked HERE COMES D PAIN as well but presence of smack icons already's a bit of a problem which's not real actually whereas in newer versions, making & performing a finisher .................. is real which u get after u hv wrestled quite a bit in d ring. Moreover, d presence of audio adds 2 it. So, dat's y i like it much........ dan d previous 1s.