Journalists are like old women gossiping

April 8, 2007 2:42pm CST
There can be no doubt of the need for a strong free press in many areas of the world as a bulwark against corruption and oppression. Certainly many parts of Africa and the Muslim world would benefit from such. But in Europe the press has trivialised itself being overly concerned with who's shagging whom amongst the famous and vacuous and selling their own trite partisan line. all the best urban
10 responses

• Australia
11 Apr 07
Well, urban, while I agree with most of what you post here, I have to disagree with one part. I realise you are quoting when you say it, but I object to the "old women" part. Being an old woman myself, I must say that not all old women are gossips. I would venture to say there are as many old men, and also that young people are the biggest gossips of all. Having cleared that little matter, I must agree that the press has a lot to answer for in its sensationalising everything that happens, and its constant digging as deeply as possible to find a little bit more that will sell. Now "sell" brings in another viewpoint. If people didn't BUY the rubbish they push out, they wouldn't do it, would they? So who is really to blame? The press? Or the readers?

•
11 Apr 07
Ok, fair point re Old women but not re selling. The problem is that the media that they create the market. Supposedly markets work both ways, see my other post all the best urban

• United States
26 Apr 07
..so true! and also, a biased press, is not a free press..

• Italy
11 Apr 07
you made me laugh...your discussions are so smart and interesting that I really appreciate your sharing with us your peculiar point of view..I think you are right...sometimes I wonder if they even remember that they are journalists or were journalists...they write so silly and dumb things that I wonder if they still have their brain working or not...maybe I am wrong...maybe their brains are working better than mine because they are perfectly aware of the fact that they are going to make money over these writings...the problem is that there are people interested in reading what we call gossip and there are people who pay them for writing...aria fritta, that if fried air, as we say it in Italian!!!

•
11 Apr 07
Fried air, I love it! all the best urban

• United States
8 Apr 07
Unfortunately the reason why the journalists write more about trivial stuff is because that is what sells...that is what the masses want- How many people pick up a newspaper because of the situation in Africa or Iraq...and how many people pick up the paper to read about Anna Nicole Smith and in your case, in England, David Beckham for example- but, yes I have to agree with your point.

•
9 Apr 07
Quite, appeal to the lowest common denominator but it doesn't have to be this way. We don't have to knee jerkingly follow the dictates of the free market. In fact there is no society that does, even US is massively protectionist regarding forign markets nor, I suspect, would most of those that cry loudly about the sanctity of the free market really like to live under one. all the best urban

• United States
8 Apr 07
Yes, journalists are like old women gossiping, and just like the old women, they do more harm than good. Gossiping is notorious for ruining good reputations and being inaccurate. It also diverts attention from what is important. Yes, this all applies to journalists, so, you are right. Journalists are like old women gossiping.

•
8 Apr 07
Thanks, I think it was Thoreau, that great American thinker, that said it first. all the best urban

• Ireland
26 Apr 07
Yes Urban, I agree. I personally couldn't care less who's had collagen implants or what footballer is shagging which girl band member...I find it boring. But unfortunately a fair few tabloid readers obviously find it interesting enough to continue buying those "news" papers. I believe strongly in freedom of speech, it seems a great pity that some of those of us who have some measure of this freedom choose the tawdry, tabloid and facetious....

• India
11 Apr 07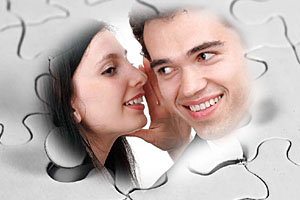 I'd have to agree with you. I had a journalist friend before who was one irritating gossiper.Sometimes i just can't understand how they could easily sensationalize any silly stuffs.

• United Arab Emirates
11 Apr 07
Super expression, but you made some old wowen upsets from you! Me too, wondering for journalists whom left the main events and talking about gossips espeically for celebrities. may be they are looking for success but, I don't like that.

• United States
8 Apr 07
Here in America we have seen how oftentimes the Gossipping PRess has gotten things very wrong ...They seem to be specialist in trash digging..and once they find it bringing it out into the open. Who wants to know the trash or past errors a person may or may not have committed?? Seems press likes to glorify the ugly and put it on the front page:)+

•
8 Apr 07
I think you raise an important issue and that is pretty much that whatever country we think may have a free press, then we need to stop and reconsider. I think the press is no different to any individual really, each of us has our views on certain issues and those form the balance of our political interests and whilst we make individually respect other people's opinions, it is nicer when people, friends, family etc come around to our own way of thinking, it sort of makes everything more compatible. The press is basically the same, they have their people in charge that want their politics published. The press is free in the sense that there is competition and in the UK at least even the most forthright papers do at least for the most part try and put both sides or get quotes from both sides of the argument.