Where would you prefer to live?

United States
April 9, 2007 2:34am CST
I think it's the human condition that maybe we're never happy where we are...If you live in or near a large major city like I do you yearn perhaps to live in the country--I know I do..If you live in the country..you yearn perhaps to live in the hustle and bustle and "excitement" of a city..Do you feel this way--or by chance are you happy where you are right now?
5 responses

• United States
9 Apr 07
I have always loved living on the outskirts. I have lived in the big city most of my life...and have lived in a smaller area for some time too. After I moved back home to Florida a few years ago, I realized that I didn't like the big city anymore. We moved to Oklahoma a year and a half ago...and what I thought was small...is now still a bit too larger. I have yet to find the right size town.

• United States
9 Apr 07
I seemed to be outnumbered here...everyone seems to like living in or near towns or cities...maybe cause I grew up in a city--New York, I'm kind of fed up with it all..I guess I'm too much of a nature gal--I feel at peace with myself near trees, birdies, flowers, etc--in fact, only a few blocks away, there is one area with private 2-family homes with BEAUTIFUL gardens I mean just breath-taking--in the warmer weather I'm out there with my camera in tow (and believe me my camera gear only weighs about 50-lbs--uh, well, maybe not that much, just feels like it at times)--and I'm in heaven--it like feeds my soul to be connected in some small way with nature like that--All I know is is that I would be perfectly content if I lived in a real country envirnonment with lots of land to look at everyday from one's window...I could never understand why when people visit another country they rush to say Paris,or London, etc--oh sure I'd love to visit, but I would rather go and see the countryside and stay at some quaint bed and breakfast kind of thing than an immense hotel in a city--yuk---I used to go to Disneyworld...we'd stay at either the Contemporary or Polynesian Village--My mom loved the Contemporary--I hated it...I preferred the village since you felt you were on a Hawaiian island--now they have a resort there that is themed on an African safari type thing--you can actually look out your window and see giraffes roaming about--hey that's for me--take me away...........

• United States
10 Apr 07
I'd like to go to a Bed and Breakfast in Ireland and take in all the beauty of the land. There is so much there to offer that would just be so peaceful!!! So I totally get what you mean. I really thought that when we were moving to the town that we currently live in...I thought it would be smaller. Now I am finding out it is much bigger than I thought. :( But at least I love at the south side...away from the congestion that strolls into and out of Tulsa. :)

• United States
11 Apr 07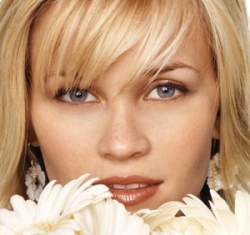 I am pretty happy where I live now. It's a really small town. But I do wish I lived in the country. I love living in the country - as I did when I was younger. The only down side is you have to drive forever to get to a fast food restaurant or stores. But it's so relaxing :)

• United States
11 Apr 07
That could be the real downside about country living---Where I live, you have access to everything...just a few minutes walk from my apartment...you can walk to about five different supermarkets, the mall..libraries..etc..one can get real lazy in as sense and take it for granted--nedd a carton of eggs...why just walk down to the local deli...then not too too far from me are several neighborhoods that you literally have to drive just to get a container of milk...so the same with the country--still I'd trade the ease and comfort for peace and mind and bliss of country living

• United States
15 Apr 07
That is real convenient. But like you said the relaxing is worth it.

• United States
11 Apr 07
I would love to live in with a forest area around me. Perhaps with some mountains but at least an area with lots of land and lots of trees. I've lived in the country, forest areas, the city and the suburbs. I prefer out in forest areas with lots of nature to keep me company instead of hearing my neighbors or cars.

• United States
12 Apr 07
I see I have a kindred spirit here who feels more content with nature around like I wish I had

• United States
10 Apr 07
I currently live in a large city and enjoy it but I grew up most of my younger life out in the country where it took about 30 minutes to get into the city. I think while I am young I would like to live in the city raise a family and put them through a good school and enjoy the city with my family while I can. After the kids are out of the house I would prefer to live in the country where it is nice and quiet and you can do what ever you feel like and not feel like there is someone watching you at all times.

• India
9 Apr 07
I live in a big city and am quite happy here. i like the busy hustle and bustle and enjoy the feeling of constantly having people around.