All senior crciketers should quit from BCCI's industry.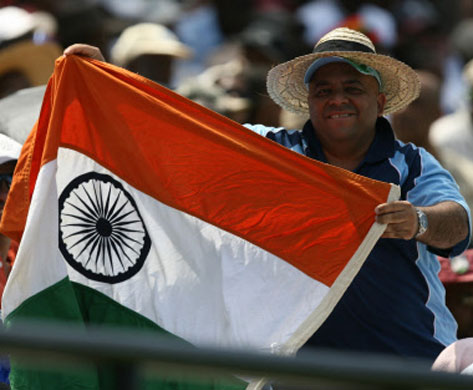 India
April 9, 2007 8:18am CST
All seniors should quit.Whats going on? They blaming on sachin.They had blamed sourabh.Now blaming on Jubraj,Sewhag,Vajji,Zaheer.All should quit.I will then see how the so called young cricketers are playing against Bangladesh.Bangladesh have defeated South Africa tomorrow.I am sure they will smashed our Mr. Power's team.Selectors have nothing to do.Board taking decision who will be captain.Oh my god among the younger Rahul will be more younger.He has no role against sponsorship.Who gave the right to control sponsorships.In my earlier post I had said that Indian Fans are most curious,they have demanded to stop the cricketers addvertisement and Board doing this.Ha ha.Ridiculaous I think most humilating decisions ever taken by BCCI.
5 responses

• India
27 Apr 07
you are too cool. you are thinking about their quitting.if i would have been chief, i had thrown all the players into deep ocean for thier performance due to which all indians's head are bent down . thanks.

• India
4 Jun 07
Yes my dear.But what you say when BCCI dropped sourabh and sachin after much better performance than others in worldcup.


• India
11 Apr 07
I am agree with you.You are right man.You should search for young star but dont play double standard with seniors.

•
10 Apr 07
In India, Cricket is a religion and almost all youngster want to be a member of Indian cricket team. they are talented and youngsters should introduced in our team team. So, how can u say that youngsters cannot beat Bangladesh. As far as seniors are concerned, board is doing right thing. They should be punished for their world cup's performance.

• India
10 Apr 07
Hey man all players was once youngsters ,I am not trying to say this.They dont give any respect to seniors that is why I am asking to do? You are saying about "youngsters" ,then please name some of the player who can lead India now or after 5 years.If all players would be juniors then why there is Rahul?

• India
9 Apr 07
It is not good to quit all seniors from cricket,it is the not good desicion to quit them, it is the not solution for INDIAN FAILURE in world cup or any series , INDIA have great strikers , but according me what happening is that indian team got depressed . so team have get relief from such depresion . and they have mental support from indian side .

• India
10 Apr 07
I know it is not good but it should done.Board doing wrong thing.They are now against seniors cricketers specially sourabh.

• India
9 Apr 07
yes i seriously agereee with u .......... v hv too gv4e chances to young sters and also enough time to settle in the also then only team can be furlishedd.....

• India
10 Apr 07
But I was trying to say that it should done to protest Cricket control Board decision.