have seen the movie 300???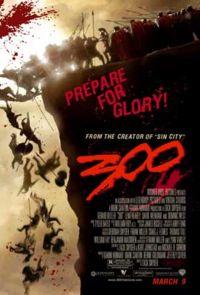 Philippines
6 responses

• Philippines
11 Apr 07
Yes I have seen that movie too. The only thing I can think of after watching the film is "I want to be a spartan too!". Such elegance and honor and bravery...plus the fit body :)

• Philippines
16 Apr 07
yah., yummy fit body., oopppssss... did i say too much... hehehe but the movie really is so good... thanks friend

• India
9 Apr 07
ya i have seen its a good movie can watch it but only once not for couple of times... and the way of taking is excellent can appreciate to that.. and marvelous acting that was nice..

• Philippines
16 Apr 07
sure is so nice my friend and thanks for the comment and participation..

• Netherlands
2 May 07
Unfortunately I've never seen nor heard about this amazing movie you've mentioned. What's all about ??? Is it a war, sience fictions, comedy or drama or else ???? where did you see it ???

• Sweden
2 May 07
yup. for sure. i tell you to watch it. it's worth your time and every cent you pay for it. you'll surely adore the acts and the scenes. the script is great, too. it's a war movie about 300 spartans going to fight thousands and thousands of enemies... just watch it. for sure, you'll love it.

• India
3 Sep 08
seven times.. 300 is an absolutely terrific movie. the attitude, the valour the spartans display send a chill down my spine. so much to keep their honour. they challenged and even demured a person who projected himself as god. i think they were bogged down by the wrong priests who just had no respect for these warriors. my personal favorite line in the movie when the king says : SPARTANS NEVER RETREAT!!!!!!!!!!. the greatest sequence when the king as a young lad fights the beast and also , when he kicks the intruder into the well..

• India
12 May 07
i saw the movie.man it was simply awesome.the way it was taken.the action,the acting the bravery was all superb.300 brave men laying down their lives,standing against all odds to protect their country against millions.it was simply awesome.i enjoyed each and every scene.i have the DVD of the movie and have seen it more than 10 times now.:-)

• Sweden
2 May 07
i have seen the movie already and infact, i have seen it twice. that's how i love this film and i highly recommended it to some of my friends. i even sent a DVD copy of it to my boyfriend and sweden. and he loved the film a lot, too.