love will tear us apart?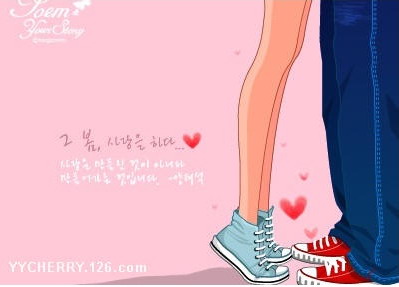 April 9, 2007 9:14am CST
my eyes are still sore from crying last nite.we almost broke up.at the moment i was packing my personal stuff,i saw my guys teardrop.i am a student and he just graduated from college,both undecided about future.he cant promise me anything and neither can i.the point is there's no so-called future for us,obviously.also i feel stressed keeping the relationship secret from my family.its unfair that i even havent taken him back home to see my parents,though he said it doesnt matter.so i was thinking the ealier we split up,the better for us,b4 we have devoted too much on the relatioship.but the words he said made me hesitate:you make me happy and i like to be with you, but i dont want you to be unhappy with me.i want you to be happy.if breaking up would cheer you up again,then just do it,but i'll be sad.actually after hearing this i cried terriblely,and he comforted me saying:i'll be ok and you'll be alright since you still have lots of friends.jesus crist!does that mean he accepted the breaking up because he loves me a lot and doesnt wanna see me upset? i finally didnt end it coz you know,its really really hard,especially he asked me again:you sure you wanna do this?when he tried to kiss me goodbye. what i wonder is:ppl would really rather leave their beloves thinking for each other?or this rarely happens?
2 responses

• United States
9 Apr 07
I am going through the same thing. My fiancee and I are trying to figure out if we are better apart. I feel for you the same feelings, and will try to offer some words of encouragement. If it is LOVE, and it's only the future you are unsure about, like work and placement and money and that stuff, not him, then going into the future together, no matter how confused you are about where you want to end up, will strengthen your relationship. Showing him to your parents will make him feel worth a lot in your life. But if you are unsure that you want HIM in your future, then do not give him false hope. But by the sounds of it, I think you want him to stick around. Good luck.

•
9 Apr 07
i do want him to stay.the reason i didnt take him back home is that my parents will be probably against the fact that i am involved in relatioship this early.whats more,my bf is a brit so i am just afraid that they wont like him. yeah i think i should stick around with him,without considering material things.

• United States
9 Apr 07
Well if you are going to be with him you have to face them sometime. I know our cultures may be different, but parents of young women not approving of their choice of mate is universal. I went through that, too. When we first got together, my mom did not accept him because he had a kid and I knew that she wouldn't. But I chose to stick with my man because I knew that was what would make me happy.

• United Kingdom
9 Apr 07
I am sorry that you feel so very upset. I guess your boyfriend is scared of the future. He saw you graduate from college. This means things are about to change. He does not sound ready for this. Good communication is the key to a good relationship. I think you both need to talk. You need to discuss what you both want for the future. If he wants to meet your family perhaps it would be a good idea for this to happen. He may feel hurt that you have not taken him to see them already and just trying not to look bothered about it. I wish you good luck. He wants you to be happy so I would stay this is a good start.

•
9 Apr 07
the problem is we both dont know what we want for the future,such as what i wanna do after graduation,and he is unsure for how long he would stay in china(my bf is a brit btw),and can i go to england with him. maybe i should just enjoy the time we're spending together,coz who knows what would happen in the future?