Your Shopping Weakness?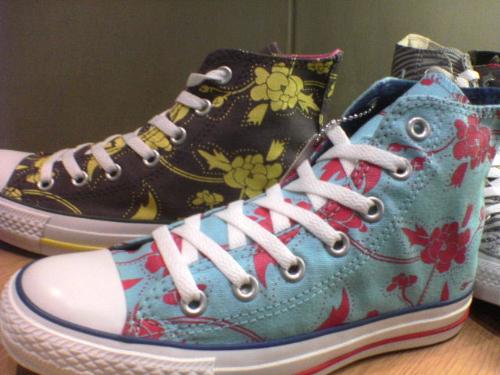 Philippines
April 9, 2007 11:19am CST
I have to admit I blow a huge amount of money on shoes, particularly Havaianas flipflops and Chuck Taylor sneakers. It doesn't matter if I've got the same design in different colors, or if I've got more than 8 pairs of each. It just doesn't matter... So what's the one thing you can't seem to stop yourself from buying although you've told yourself time and time again that you 1.) don't need it and 2.) already have a closetfull of that same item at home? What's your mall-shopping weakness?
3 responses

• United States
9 Apr 07
Lipstick and shoes...I simply cannot resist and what I buy depends on how much money I have on me at that time - I always have money for lipsticks and yes, I have a million of both...

• United States
9 Apr 07
I do too (have duplicates, I mean)...and frankly LOVE IT!


• United States
9 Apr 07
My shopping weakness is in the grocery store. I will buy stuff on sale because it is a good price even if I already have a ton of it at home. My pantry will overflow with a particular item that goes on sale and then I'll wonder why I have none of somethingelse. It is especially bad if I am hungry when I go shopping.

• Philippines
11 Apr 07
Do you also go around buying stuff with coupons? I wish there were coupon stores here in the Philippines, but the best we can do is buy wholesale goods at discounted and tax-free prices. And sales are highly addictive. I try and stop going to the mall when I know it's sale season (Thanksgiving weekend, Labor Day weekend, just after Christmas, and end of season sales) because I KNOW I'm never going to get out of there with nothing...

• United States
22 Jul 07
My shopping weakness are ties, I can never seem to have enough.