Visions - Have you ever had one?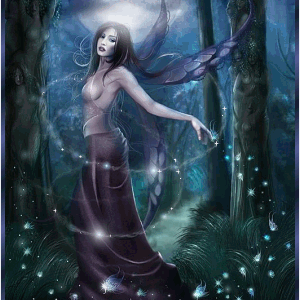 United States
April 9, 2007 6:16pm CST
I'm wondering if anyone else out there has ever had a vision. Be it while meditating, dreaming, or even awake. It can be about anything that you have seen beyond this world. The unexplainable. I will share my story. I was in deep meditation when I was ill 7 years ago. I was suffering with stomach problems and also serious anxiety. I was so anxious I couldn't sleep. So I would put on a cd to fall asleep too. Which happened to be for meditation. So all of a sudden, I was out in my very own back yard. Everything was white. Snow covered white and everything was sparkling like there was glitter on them. Such as roses, other flowers, and trees. It was also a blue kind of color with white. Maybe silver actually.. Anyways, these 2 children approached me. One was a little boy and the other was a little girl. For some reason they were very happy to see me, and wanted me to stay. They begged me not to go. I felt so peaceful. It was peace like I had never quite felt before. I then looked to my left, and saw a man standing with his head down, long hair, and a robe on. To me, it was Jesus himself. But he could not look at me, or even greet me. The kids were greeting me, and asking me to please stay. I then told them, "I can't. I have more I have to do on earth. I'm not ready yet."Then I awoke. It was the strangest thing. To this day, I will never forget this. It was SOOOOO REAL. It was another place. I think it was a taste of heaven somehow but not really heaven because it was a place on earth. Right outside my bedroom window. Do you think it was an out of body experiance? Or something else? I wasn't on drugs. In fact, I have never done LSD. I have only ever smoked pot. Not even that much. And I was not on it at the time. I was just sleep deprived. I hadn't gotten a lot of sleep. This I remember. Maybe it was that? But I still don't think so. I think it was another place I went too while in deep meditation. And this place was real. Share your stories if you have one? And what is your opinion on visions? Do you know anyone that has had them? Have you? Have you read about this stuff? Thanks in advance! Greets Tree
10 responses


• Switzerland
10 Apr 07
oh yeah i had something like this when i was a kid. it was a dream or an experience with 2 fairys (not the fantasie fairys) and they looks awesome. it was a man and a woman and for me they looks like a fairy king and a fairy queen. i never forget how they looks. in this time i don't know that fairys exist, what a fairy is or how a fairy look. ok they came to my bedroom and took my hands like: come we want to show you something. i was not afraid and i go with them. then we came to their fairy tale in a very fantastic wood, with waterfalls and wonderfull plants and trees and it was just wonderful. i smell the flowers, feel the wind and this whole atmosphere rise up in me. it was a feeling like finally i'm at home. they show me their kingdom and i feelt that i was realy there. so funny the fairys was all taller then me and when i think about that more, i think: ok that never can be fairys because they are so tall. but when i think about that now, it's possible, because i was a kid and of course they was taller then me lol. but i realized what happen in this night, when i became older. i don't know how i can describe what i feel, because this was soooo real. i think they want show me what i am. it must sounds for everyone so funny who read this but i don't know for me was this happen and very real. i was so sad about it, when this expirience was over. they took me back to my bedroom and they was so nice and familiar with me. i cried when i wake up, because i want to stay there. sometimes in this time when i look around i see this 2 fairys standing in my near and laughing at me. it was one of the best expiriences in my whole life. and i don't think that this was a fantasie of my brain or so, because i never see a fairy or know what a fairy is before. especially not the "real fairys" without wings. i just dream one more time about fairys before 2 years ago. but it was not so real like the another dream. it was maby a dream from my wishes or hopes or so, i don't know. ok i think thats it and yeah i belive that people can have expiriences with spiriutal things. but sometimes it can be a wish or a inner hope or something from the people. whatever i don't know lool

• Switzerland
10 Apr 07
tree this means so much for me when you say this =).

• India
11 Apr 07
I have qiuite a number of them all durting my pregnancies. I had concieved my son with a wait of whole seven years and I was not yet aware of it I dreamed of my granny in my mom's house she had passed away two years back. she was cleaning utensils in the kitchen and she gave me a kajrota( a small utensil to hold eyeiner especially used for small kids. we put eyelines on the forehead of kids to ward of any evil eye. she handed that small utensil to me and told me to keep it safe. I was surprised and shje came daily in my sleeps always advising me but the visions stopped when I learned that I am pregnant after two months. during that time I visited temples too. used to see myself walking a long way and reaching soem sort of temple and pray their. may be thats why I had a safe pregnancy even though I was not very careful about takig care of myself initially till I knew I was pregnant. I was dfoing all sort of excersises and jofgging and dance classes as I felt lack of work was making me feel sleepy all the time.

• Canada
10 Apr 07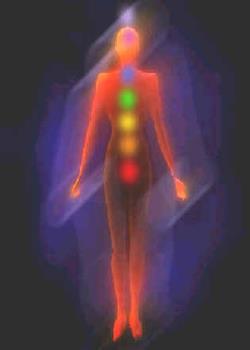 When we meditate or sleep, we all have the ability to astrally travel. In other words, our souls have the ability to leave our body and travel to "the other side" where our souls reside when our earthly bodies die. I feel very strongly that this is what happened to you. I've had a vision during a guided meditation CD, though not as profound as you. I stuck the CD in, and put my headphones on, relaxing my body and taking the deep breaths as instructed. As I followed along with the CD, I suddenly realized that I was right where the CD said I should be, in a meadow with white marble stepping stones, I skipped along the stepping stones, wearing a light blue gown. I saw a white gazebo out in the middle of nowhere, yet it felt so ... right. I walked up to it and stood at the bottom of the steps. Out of the shadows came a woman with light auburn hair, long and flowing around her face. She introduced herself to me as my Spirit Guide. She walked me back along to where I arrived. She gave me some advice I'd asked for while we walked - although I'm not going to share what information here, it's personal lol - but it was a very unusual and intense experience. The information and advice turned out to be spot on correct too. I've done the guided meditation CD quite a few times, and although I've met with my Spirit Guide on quite a few occasions, nothing was as intense as that first time.

• United States
10 Apr 07
What a wonderful vision you've shared with us. Thank you for that. I have had visions before, awakening moments in my life. Sometimes they come to me while dreaming, other times they come while I'm meditating. Being a little thick headed with a cold right now, I don't want to mess up any good stories, but it was very nice to read your vision. It was a vision of definite hope and peace.

• Philippines
10 Apr 07
I haven't really experienced having a vision or visions as I believe that having vision is a gift which I don't have but I do have many dreams, though. I have dreams that are so lifelike they are almost real but most of them are morbid so I don't really want any of them to come true. Once I dreamed that my parents got killed in an accident leaving me to care for my younger siblings. It felt so real that I woke up with tears in my eyes and with the same feelings of grief and sorrow that I had in my dream. I was really freaked out by that dream or should I say nightmare that I immediately prayed to God because I remembered that I forgot to pray before going to sleep. Perhaps it was God's way to remind not to neglect praying again and after that I never did.

• United States
10 Apr 07
Yes, I had a dream while I was sleeping that these huge cylindar things were on fire and that there were explosions. It was one of the strangest dreams I had ever remembered. Well anyway.... the next day I was watching the news and the TEXCO oil refinary had cought on fire and there were the large cylindar things I saw in my dream on fire! WIERD HUH?


• Italy
10 Apr 07
No I'not never do a vbision.....I dream more, and speek in a sleeping, but vision dutìring I'm not slepp never successed...I think that is a immagination, the fantasy, or a fool.......no I donr know because the people are a vision, but it will be true???? and wath a vision....???

• United States
10 Apr 07
Yes, Misstree, I have had many visions. In fact I just had one last Thursday morning at around 6:00. I was standing on a corner at my former neighborhood talking to others about the bible. Then there appeared in the sky a round form which I thought was smoke from a small airplane. But the form was in the shape of a round doily.Then the doily was divided into four and the four pieces became two angels and two doves. Then more round doilys appeard and they had the shapes of animals. Then other round forms appeared and they had shapes of horiscopes and Chinese calendars and snakes. All the while I was crying Jesus, Jesus, Lord Jesus! But I soon realized that this was not of Jesus. But I kept crying, Jesus. The others around me became angry and bitter and began telling me to be quiet and to not say that name. But I kept saying it. Others were driving cars towards me and threatening me and they looked ghostly white and walked very slowly. They asked me who gave me the authority to use that name. I answered, "It is written in the bottom of the book. Then I was given a wooden board to write what I had said. The board all ready had inscribing one it. So I wrote on the board with the ink pen I had been given. 'It is written in the bottom of the book.' Then I finally reached the house where I was staying and no one had nor could have harmed me. And the dream was over.