Here's another one for your critique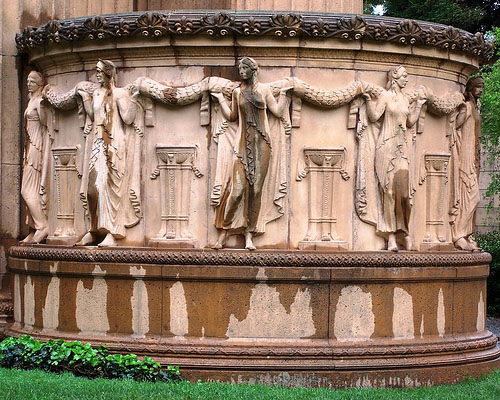 United States
April 10, 2007 1:15am CST
here's another one from the Palace of Fine Arts. This is unedited as I love the imperfection that the water marks leave. What can you say about this photo? Any comments or suggestions? Thanks in advance.
2 responses

• Malaysia
10 Apr 07
I like this picture better. Yes, it is well taken. However, I'm also wondering what those water marks are for? Personally, I will avoid the one with water mark on the face and get a little close up to those with clean faces! But, it is a good shot overall and I don't think I can do any better!

• Australia
10 Apr 07
This is a very well taken photo! The lady in the middle is obviously the center of interest, the fact she has those watermarks shows us why. I dont know whether you intended it or not, but the other ladies on each side of her lead your eyes toward the middle one, everything is well done in this photograph :) Just a personal more than photographic opinion, i would have liked it if there was none of that extra stuff on the right hand side of the photo.

• United States
10 Apr 07
another point well appreciated. I haven't had the chance to see your work but I'm very excited too. It's nice to get others' opinions because sometimes I just get so blinded by how proud I am of the photos I have taken that i tend to miss the small details. thanks again!

• Australia
10 Apr 07
You should always be proud of your work, remember you are the one who took it and the photo is yours. At the moment, you are the only person you are trying to please, so if your'e happy with your work, its a job well done :) Its not until you become professional or anything when you have to worry too much about how other people view the photo.