What's the difference

Australia
April 10, 2007 4:25am CST
Today I booked my car in for a full service. I was surprised that they rang me after an hour and a half saying they were finished. When I went to pick up my car after I paid for it they gave me the receipt. They had not done a tune up, changed the oil or anything like that. When I queried this they said oh a tune up is $100 extra. My understanding of a full service is a tune up which includes all sparkplugs oil and everything like that. I will not go back to this garage again. When I usually get a full service they do the tune up and safety check and everything all for the one price. Not this garage. What is your view of difference between a full service and safety check.
5 responses

• Australia
11 Apr 07
Geez, why didn't they clarify what you wanted in the first place. I used to go to Kmart Tyre and Auto cos it was close to work. They have a major and minor service. I'm sure both included the oil and plugs and a safety check was extra. It's the only reason I take my car in for a service...to get the oil changed, spark plugs checked, a grease, and to check the timing...tune up. I wonder what they actually did during a full service if not those things....mind you, I don't recommend K.Mart Tyre and Auto either...they always rang me saying I needed x amount of work done because I had x problems. The amount ot repair being anything up to $500

• Australia
11 Apr 07
I agree with you there MsTickle. The last time I went to Kmart Tyre and Auto they tried to tell me the same thing. Ahhh well may have to let my fingers do the walking again and find out by phone if they can do what I want first before the same thing happens again.


• Australia
10 Apr 07
Thanks Gabs. My hubby was not impressed and gave them a serve on the phone once I got home. We were going to get all 3 cars done there but after that no way.

• United States
10 Apr 07
I too would think full service would mean they would check your plugs belts, align tires and etc. what did they do?

• Australia
10 Apr 07
It seems like all they did was a safety check of the vehicle. Checked to see if there were any leaks or major things needed doing to the car. Even told me I needed new wiperblades though these ones are less than a month old.

• Singapore
10 Apr 07
Maybe in future, you want to confirm what services are in the package before you commit to that workshop. After all, it is better to be safe than sorry. Once you have made sure all you want are included in the fee, and there are no extras, then you can hand over your car to them.

• Australia
10 Apr 07
When I put it in I did ask what oil they used and sparkplugs too. The did tell me the brand names of these so I really thought I was getting what I had asked for.

• Australia
10 Apr 07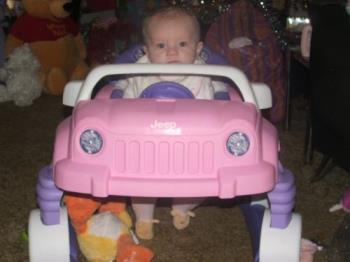 Oh no, a tune up is completely different to a service. You might need to do some research - you wont have oil change on your receipt coz that's what a service is! They also change the oil, oil filter & such, possibly other fluids (break & power steering). A safety check here they usually just look over everything & let you know what needs replacing & what will need replacing soon. A Tune up i'm pretty sure is new spark plugs, checking of leads, they check the timing & things like that. You're probably better off taking your car back to the manufacturer for factory services etc - or you can just do it yourself:), it's really not hard to change the oil, filters, spark plugs & such - or maybe you know someone who could do it - i REFUSE to pay a mechanic to do something i am very capable of doing myself! My Dad helps me out too so it's always good to have someone there to help & save you cash!