The New Melbourne Museum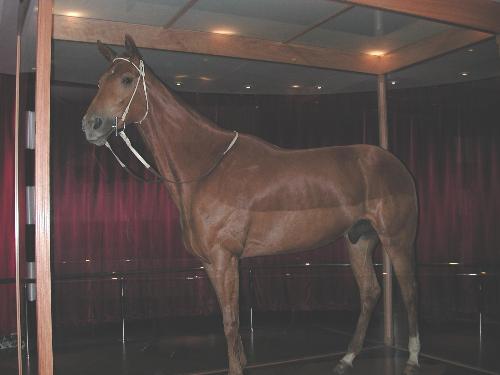 Australia
April 10, 2007 10:43am CST
The new Melbourne Museum for me was a little disappointing, the building on the outside is like a nightmare, it is so ugly but then maybe I just liked the old Museum in the old building, the old build had a musty old smell about it that gave it its character, the new building is full of windows, to me the old is more like what a museum should be...but it is an interesting place to visit...even if it is just to see Phar Lap
2 responses

• Gold Coast, Australia
11 Apr 07
I have never been to Melbourne, let alone the museum, but I will get there one day (I live on the Gold Coast). We expect museums to be old, history laden musty buildings with character, not wide open glassy structures with no personality. Did they just renovate the old building, or is this a new building altogether? It might not attract as many visitors now. That is one of the main reasons tourists love England - because of it's old buildings which spill over with history.

• Australia
12 Apr 07
hello Abbey19, the old museum is now the library, the Gvernment at the time wanted to pull down the old Exhibition Byulding to build the new Museum, but the people screamsed so much they ended up building the new museum next to the Exhibition Centre so now we have this beautiful old building with this ugly new monstrosity next to it...I personally think the Government should have been sacked straight away for what they have done...

• Australia
11 Apr 07
Hi there, living out in the sticks I haven't been to the City for ages and I've never been to the museum let alone the new one. I love the atmosphere of old musty buildings and I feel I have to agree that the new one sounds totally characterless. I must go one day, i'd love to see Phar Lap, although I find the thought of a stuffed horse a little weird! LOL

• Australia
11 Apr 07
It certainly doesn't have the character of the old building but it is still worth going to see.