Do you consider cellphone as an insignificant thing you have?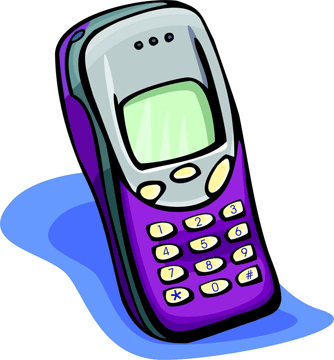 Philippines
6 responses

• Philippines
30 May 08
Not really insignificant though I can go on a day without it. I still have internet as one way to communicate with my friends. The thing having no cellphone is inconvenience. You have to use other means of communication like wired phone or chatroom/messenger and then you have to wait if you're meeting with someone because you can't text or call that person to come quick..

• Philippines
2 Jun 08
I consider it as one of my important things I have because I live away from my family and it's the only thing that connects us regularly. I call or send them text messages everyday asking how are they doing. Sometimes I send my sister messages through messenger but I often use my cellphone specially when I don't have my latop with me.

• Philippines
2 Jun 08
i guess my laptop is more significant than my cellphone lol i can do so many things on my laptop unlike in my cellphone, the things that i can do there is only limited. but the advantage of having a cellphone is that we use to be in touch with our friends and love ones

• United States
30 May 08
Yes, Its the way I chat, text, get emails, and talk. When my husband is gone it's how we talk, when my daughter is upset she won't talk unless it's through texting and then she opens up. My niece and nephew will only chat for some reason. But it's how everyone in our family lets the other know what's going on. Like when they need checked out for being sick. My son is the only one that says he don't need one, I'm proud of him, he's 11. He said if he needs to call someone he'll use my phone.

• Philippines
30 May 08
it is necessary for instant communication especially for important matters that needs attention ASAP

• Anantapur, India
14 May 08
I can suggest you people either we can use or not but i personally feel necessary but i use in necessary times so i don't like to speak on phone much so i can always internet to send any messages to my friends so that is good communicate with our friends.