My mind is blank!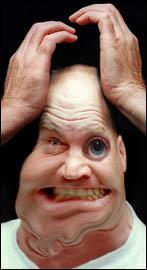 Philippines
April 11, 2007 8:20am CST
For the past few days or about a week now. I always go here in mylot and response to discussion. But what Im experiencing lately is that I can't think of any topic to start my own discussion. Before I use to have 3 to 5 topic in my mind. And also my blog, I haven't update it for about 6 days now. I guess its due to some stress I am experiencing plus the very humid weather we have right now.
5 responses

• Philippines
12 Apr 07
Me too, when I was new with this site, I was so excited. I don't know what to post first and I have alot of questions to post. But then, this things stopped. I can't think of any interesting topic to post here. Most of my time were spend in responding to other members discussions. Am I really exhausted? What more can we talk about?

• Philippines
12 Apr 07
I know why. Ive seen the pacing of your post here in mylot, compare to the speed of a car, I think your posting here at 200kms/hour! lol But I know your discussion is very sensible as I have responded to some of it. Drink Red Bull to pump it up again. hehehe

• United States
12 Apr 07
I always have a horrible time coming up with ideas for discussions.... Usually I just have something happen to me during the day that sparks an idea for a discussion, I rarely can just sit on mylot and come up with something. It probably doesn't help that I'm also trying to come up with ideas for various papers for school, blog posts for one of my 3 blogs, and ideas for jewelry... There's usually quite a bit going through my head at once. As for the weather... we had some sort of crazy winter relapse here, and it snowed today, so that's sad. I'm really wanting it to be nice and warm, spring weather

• Philippines
12 Apr 07
I know your brain is quite hectic nowadays. Better get some rest for a while. You know like a stroll at the park, watch a movie or tv. Oops I forgot you got a very chilly weather right now. Most of all I think the best is to have a good long sleep for our brains to rest.

• United States
13 Apr 07
A good long sleep would be pretty nice :) Luckily I had some stuff that was due this week moved to next week, so that helps. But then I had two profs tell me that today and/or tomorrow I should go to these conferences, then write papers about the speeches... The weather is supposed to start warming up over the weekend, so maybe a nice walk and picnic in the park would be a good way to relax!

• Australia
12 Apr 07
I am the same, sometimes I can think of a few discussions to start in one hit and other times it can take weeks for me to think of a discussion. The other thing I have trouble with is, I will think of something but then see that someone has already done one like it.

• United States
11 Apr 07
You aren't alone there. I have problems at times coming up with even one discussion and then I see others start ten or more in a day and I'm flabbergasted. How do they come up with all those in one day? I think the most I ever came up with in a day was five. I know I was trying to think of some for today and I came up with I think three and those are maybes because not sure if I can write out the question right for them. I hope so but we'll see. So you arne't alone and I don't know what the cause of it is. Maybe it's just spring fever.

• Philippines
12 May 07
You are not alone. It happens for me too many times now. I want to respond to discussions but really no words coming out of my mind. It's normal because we have different moods.