Where is the sunshine????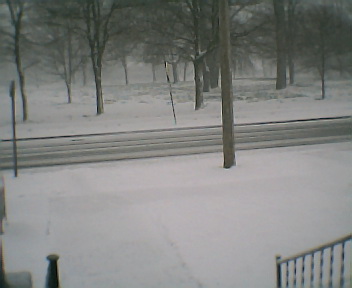 United States
April 11, 2007 11:48am CST
so here it is April 11th. I am in Grand Rapids Michigan and it is snowing so badly right now. the weather is really bad. earlier it was great but now there is a snow storm... I guess that's Michigan for ya though. I was so looking forward to no more snow and planting flowers and going for my walks and to the park but this snow just dont want to stay gone.. I wonder how much more of this we will have.. I want to see some sun and not have to wear a jacket and not have to stand outside in the cold scraping of my windows in the morning!
4 responses

• United States
11 Apr 07
The day before yesterday we had a freeze warning is was the coldest April date in recordered history. Now as I am writing this it is 82F. The weather is crazy!! Farmers have lost their crops produce prices will soar.

• United States
11 Apr 07
i wil say that you can keep the 4 letter word up there because we have had enough lol

•
11 Apr 07
I think we may have your sunshine over here in the UK hun. It is bright and sunny and quite warm at the moment, and there are people outside wearing shorts and T shirts. Sorry,:-( I hope your weather improves soon

• United States
11 Apr 07
Ha! I was wondering the same thing. The weather is so fickle these days. It's sun one moment, then snow flurries the next.