have you found yourself in mylot when it is already 6am..???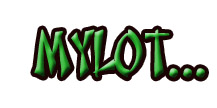 3 responses

• United States
11 Apr 07
Well I haven't stayed up til 6am , but 1 and 2 are good enough. I'm sure once school is out for my kids the first week while I'm on my last week of maternity leave I'll probably be doing that. Time just seems to get away from you when your on here talking about things that you enjoy and are passionate about. So how has it been panning out for you staying on here so late?

• United States
11 Apr 07
My bed time is at the latest 11:30, but I know what you mean. time flies when you are on here and its easy to keep thinking "one more discussion" and before you know it your in zombie mode and its early early in the morning!