Wentworth Miller: from the Prison Break...do u know him?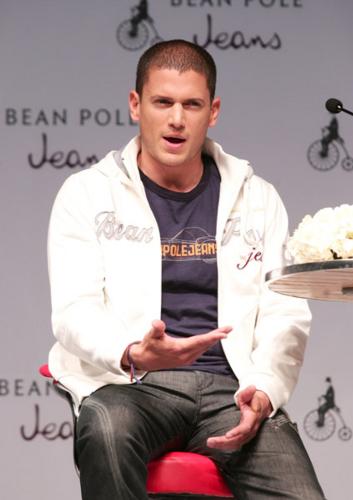 Philippines
April 12, 2007 6:27am CST
nice body and good character. i do like him at the prison Break?are you familiar with him... he's tall and handsome.. i just watch him this last days and i was so pleased by his acting and good characterization of Michael Scofield.... genius and serious type.. very logical., my idol what can you say about him? share me.
3 responses

• China
13 Apr 07
yeah, buddy, I come from china, and i like prison break so much. looking forward to the new season !!!i can not wait !!

• Philippines
9 May 07
i'm not a prison break fanatic but one thing's for sure. the guy is hot. haha.

• Philippines
13 Apr 07
Hello ela2pso!(",) I'm a Prison Break fanatic, too!(",) I love Scofied because he is a genius aside from his being sooo gorgeous.(",) I think, he did portayed his role very well. His acting is superb.(",) I did researched about him to know what are his other shows and I found out that heis part of the first-ever episode of "Ghost whisperer" played by Jennifer Lovehewitt. I did watched it before but I didn't recognized Miller in thes how so we watched it on DVD again. He is the ghost looking for his family after the was killed in the war in Vietnam. He is very different from the Miller who I came to love from Prison Break.(",) I am really excited to watch the Season 3 of Prison Break!(",)