what do you do on your DAY OFF FROM WORK ?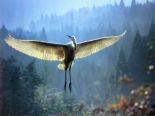 Philippines
4 responses

• Philippines
12 Apr 07
I usually spend my day off in the Wassenaar Beach Resort which we manage and is owned by my Aunt who is living in the USA. We just eat there, snack on fresh fruits. Sometimes, we go swimming. We build sandcastles. We play the guitar and sing along with it. We sing at the videoke. We spend the whole day with the whole family. Me, my husband, our son, my sisters and my mom.

• Philippines
30 Aug 08
Hello Nengs! Thank you very much for choosing my post as the best response. God bless and have a nice day.

• India
12 Apr 07
i involve myself in cleaning the house. we eat out during weekends. We enjoy to the maximum I sleep to the maximum in the morning and in the noons only on days i take off from work. I go out and do all the bank related tasks. I go to beacha dn relax


• India
12 Apr 07
i always wanted day off to be rest time for me but never been so far. i get up a little late than usual and start helping in the regular chores which my wife does 24/7 without any day off. i give her a day off from kitchen and cook food.