do you MISS YOUR GRANDPARENTS?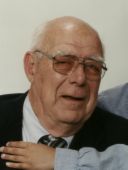 Philippines
3 responses

• Philippines
26 Apr 07
I misss my grandparents very much! my grandpa passed away about 11 years ago. I see my grandma about 2x every month and I miss them very much. They were the ones who brought me and my brother up. They are like our parents.

• India
12 Apr 07
my grandmother expired recently and i really miss her a lot ,talks i used to had with her all her lovely stuff. miss her a lot about grandfather i have never see him i was not born when he expired

• Philippines
12 Apr 07
yes, i do.. so much! i miss my grandparents on my mothers side. they passed away more than ten years ago and i still miss them. they have been very great grand parents to me and i'm lucky to have these memories of them since my much younger siblings barely remember them, specially our youngest.