One of my Bestfriends in the world moved away today...:'(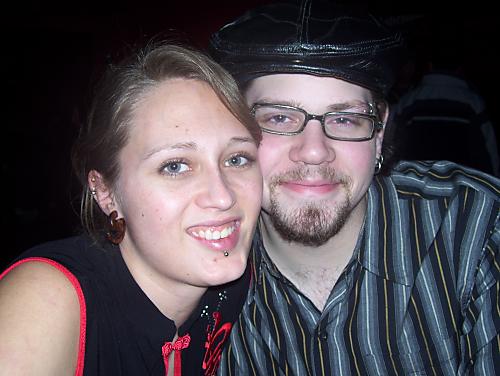 Canada
April 12, 2007 1:08pm CST
Well let me start off by saying I live in a Town I don't really like, and where people are jusdged if they are not the religion of the area. It was really hard to fit in here, I felt everyday that I was stuck talking to people out of the 1800's. I was craving intelligent conversation of any kind, then out of the blue one day, when I went to the local store to pick up some things for supper, a new girl!!!! She was funny and smart and pretty, and she could hold an intelligent conversation!!! We became fast friends and we just got closer and closer, working through her dad's death, relationship breakdowns and complications, through the birth of my last son, and well I am sure you get the picture. Then through her I got to meet a wonderful man named Jim, and they eventually became a couple. He is so sweet and funny and he treats her like a princess. They are moving together today 2 whole provinces away, and though I can't seem to turn the tears off, I am blessed to have them in my life as it is never truely good bye just see you later.I will Miss them though, I never really experienced a friend moving away before now, and let me tell you does it ever suck. If this is what it feels like for my kids in the times that we have moved and they have left their friends behind, then I don't ever want to do that to them again!!! Thank-you for listening, I just had to get it all out. How do you cope with a friend moving away? I mean we saw each other every single day, and now I just feel like there is going to be a huge void in my life....
2 responses

• United States
12 Apr 07
i can understand how sad you are and you have every right to be sad for you. you also have every right to be happy for them. its hard when your heart pulls you to 2 different directions. you will find someone you can relate to again and it will be great but no one will ever take her place. she sounds like she has made a lasting impression on you that you will never forget and that is worth more then anything. i am sure you will still talk and write but i know it is not the same. just think now you have a place to go visit too. i dont know if you are where you can make a move but maybe it is something to think about. if you are unhappy there maybe you can start a new. i know that is a hard one too though. keep your memories close and look back on them when you miss her and start making plans to make new ones. i hope you feel better soon and you can find someone else to relate to and make you feel good as well.

• Canada
12 Apr 07
Thank-you for the support.

• United States
12 Apr 07
I am so sorry. I know it is hard. My friend moved away from Texas to Nevada and I miss her everyday. We keep in touch all the time though and even though it is not the same, it is good to look at her MySpace and see her beautiful face. You will heal and you two will remain friends!