Can you see both the horse and the frog?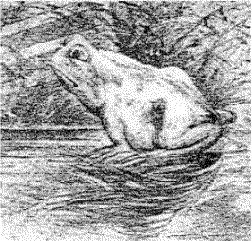 April 12, 2007 2:45pm CST
Isn't this an amazing picture? I wanted to share it with you. It is turning round by itself on my page if not you need to try and view it from the side with the frog's head at the bottom of the picture. It reminds me of the heads we used to draw that were either a bald man with a beard or upsidedown a clean shaven man with hair. Wasn't life simple in those days?
5 responses

• Bahrain
19 Apr 07
yeah I loved this one, hadn't seen it before, and yeah, it does turn by itself so it was easy to see the frog turn into the horse, oh, I forgot to tell you that I really loved the title of the other optical illusion discussion. take care, see ya.

•
19 Apr 07
Thank you for letting me know it works correctly. Obviously 'best response'.


•
21 Apr 07
That is great to know. I will go and have a look. Thank you very much.

•
12 Apr 07
i love this kind of photos,ive seen a few but not that one

•
12 Apr 07
Did it turn in here by itself or what did you have to do?

• Romania
5 Jul 07
This photo is amazing... Is a great optical illusion...I've post a optical illusion...Search it...It's wonderful

• Philippines
19 Apr 07
Yes, I saw it. Amazing. And it is a very good photo you had. I also once a beard man and a lady I think. Something like that. I love those kind of picture. Very impressive.(^^,)