vets choice dog food - withdraw urgently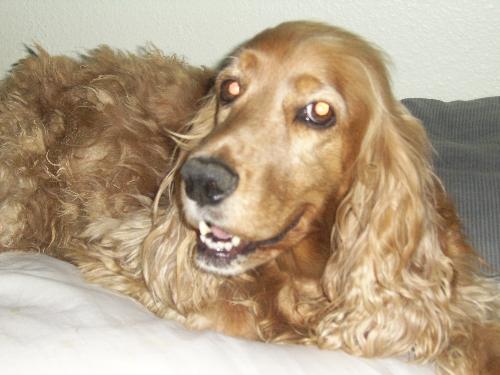 South Africa
April 12, 2007 4:08pm CST
Have you heard about the dog food being withdrawn from shelves because od some possible contamination? I phoned our vet and we have been told to empty all shelfs, and pet owners with food at home should not use it. They are not quite sure what is in the food that is causing dogs to get ill. Tests are been done, and they will inform us as soon as they have something substantial to tell us. My cocker spaniel eats vets choice, but tomrrow she will have to have some of our yorkies food, until I find another food for her. Fortunately she is ok.
2 responses

• Richards Bay, South Africa
13 Apr 07
I don't use Vet's choice but I think my sister in-law does. I am going to email her immediately, where did you hear of it? All three of my dogs are on a special diet food because all three are older than ten. Thx for the info.


• South Africa
15 Apr 07
As far as I know it has been contained in S.Africa. It was on the radio news and on the website. If you go into news.24 you will see articles there. Also enter Royal Canin .co.za and they should give some info. They were hoping to have the matter sorted out before the weekend. They have told me, as soon as they know there will be a press release!

• Richards Bay, South Africa
21 Apr 07
As the devil will have it. Sasha the Border Collie, got sick the same day I responded to your discussion. He couldn't keep anything down. Although he is on a special diet I still went into a panic! My husband took him to the vet, and he is ok now, it was a little bone that was stuck in his stomach. The poor thing has only a few teeth left, and my husband gave him bones that he cooked in the steam pot, but it was apparently still not right. So this was the last. But we feel sorry for him because the other two still get bones.

• United States
22 Apr 07
Thank you for warning...I am going to return all of pet food I am going to cook for my dogs. I don't think this market is safe at all...