Recycling, do they recycle where you are???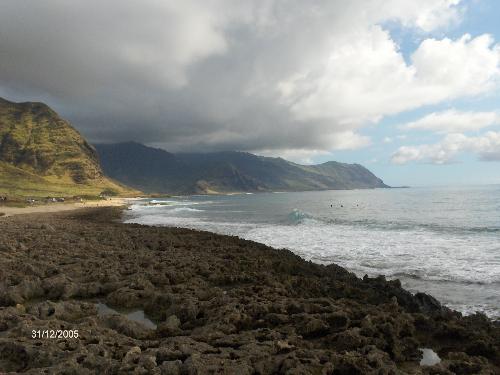 United States
April 12, 2007 5:28pm CST
Recycling they do not do it in hawaii, of all places you would think that they would have mandatory recycling here on an island with a limited number of sites to bury trash, i was in washington state in the 90s and they had mandatory recycling, or you paid more for trash pick up. with the state of the world the way it is you would think that every state in the nation would want to show that they had the best recycling program of all. we as a nation, world need to start saving the environment, if we do not start who will. one day soon it wil be to late, lets not wait till it gets that bad. mahalo, oahu lopaka
9 responses

•
29 Apr 07
we live in central Scotland and we recycle everything the local council give us different bins and different boxes to recycle , we have one for tins and jars , one for cardboard , one for papers and magazines , one for garden refuse and one for general waste . we also have a city dump where we can take bigger things and the council will pick up large items like beds furniture etc for a payment but we are pensioners and we get this service for free , it says in the local paper that our town recycles 65% of our waste , pretty good I think xx

• United States
30 Apr 07
That is very good, I sure wish we could get something like that here, or in Mississippi where I will be next week. When I lived in Washington State we had a program like yours. Why all of the USA is so big on talk about a green planet, and so little action, I do not understand. You here these statements like it is to expensive to have a recycling program, how expensive will it be in the long run if we do nothing. Again please pat yourselves on the back for your recycling deeds

• United States
29 Apr 07
They don't recycle that is strange. I thought every state recycles, well what do they do with stuff?

•
26 May 07
Being an island, maybe they are building offshore trash reefs or dumping it into the volcano :-)

• United States
15 Apr 07
Yes we recycle here in upstae NY. We recycle all kinds of things- Pop cans for money Glass containers Newspaper and other paper Tin cans Plastic both bags and containers Metal-- there are some places that take your old vehicle and take it to the scrap yard and get so much money per ton of metal?? We've been recycling for years-- since I was a young adult-- but now it really caught on. I'm sure alot of people still just throw recycling stuff away- Not us- We only have 1 world-- what is a few extra minutes to clean it and sort it?? for our future and our kids future!

• United States
12 Apr 07
We have had optional recycling in Wisconsin for quite some time. Funny thing is, even though it is optional, nearly everyone I know takes the time to separate their recycling from their trash. In my area, my town pays for the recycling pick-up. Hawaii still doesn't do recycling? I went back about 10 years ago (I'm from Hawaii originally). I was staying with a relative, and I had finished a can of guava nectar (Oh, I MISS those). Out of habit, I started searching for a place for cans. When I asked where it was, I was told that the powers that be had decided it wasn't economical. She disagreed, but that was how it was. I was astonished. On Hawaii of all places? Where space is an issue?

• United States
13 Apr 07
i am here from mississippi, where they have no recycling yet, they had it 20 years ago in washington state, here on an island with limited space, and an electrical grid that is taxed to the point of blackouts, the powers at be are still lining their pockets at the expense of the island, and rhe people.the whole infrastructure is 25 years behind the population. this us so sad.mahalo, oahu lopaka

• United States
12 Apr 07
i live in phoenix and no one recycle, when i lived in upstate n.y we had to. what is up with this world today.all the global warming happeing, in alaska for sure with the glaciers falling. in 10 years this earth might be gone!!!!!!what next??

• United States
13 Apr 07
hi, it is very sad, we have all these people saying this and saying that, and nobody doing anything, lol. mahalo, oahu lopaka

• Philippines
30 Apr 07
we do now. it should have been implemented years ago. anyway, we are to segregate non-biodegradable to biodegradable materials. we should practice proper waste disposal. there would be a fine starting on 250 (first offense) for those who dont follow. but many household dont do what was told and whatever authority that handles this didn't do anything to the offenders.

• United States
28 Apr 07
In Oklahoma, there are recycle locations all over the place. We have a bin to recycle paper in our church parking lot. You have to take your things usually TO the recycling place, but it isn't that hard if you are physically able to load and unload things to the center. When I was a teenager I used to recycle cans. Now our church youth group does that. It isn't mandatory to recycle here, but maybe that is because we don't have a huge problem right now. Of course, every place has back roads lined with trash, or people who don't care what litters their yard, but Oklahomans aren't in an environmental pinch right now. Perhaps the future hold mandatory decrees, but not now.

• Netherlands
13 May 07
Where I live the have special recycling place where you can bring your extra garbage. There you can separate them according to their category...such as plastic, metal, green, woods, etc. As for the household or clothing stuff that still in a good condition and able for other people to use them...normally we'll bring the to recycle shops. They will sell them for really cheap price and the money goes to charity.

• United States
3 May 07
No, we do not recycle out my way either. I live in the south west USA, nothing much out here. We are lucky to even have garbage pick up.