is getting married soon is necessary?????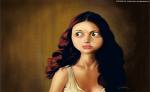 India
April 13, 2007 9:47am CST
see every day parents friends syin get marry soon many things are there to enjoy in your life. but what i feel if i get marry soon lots of responses comes on my head. is what is true or what?i'm really confused what to do? i think i can take some time. but what u feel i'm nearly the age of getting married.and slso if i get married i think i will lose some freedom in my life is that true or not?
4 responses

• India
13 Apr 07
its true that your responsibilities increase but you have a partner to share your responsibilities and also take care of you.in indian mindset,parents do want their children married of earlier.main reason maybe to see their chilld settled and maybe to see their granchildren.

• India
16 Apr 07
You are right. There are many things to enjoy before you get married. It is not that once you get married you loose the freedom of life, but you are restricted and your freedom are noticed. So there is no freedom loss. But then i would suggest you to get married after the age of 25 so that you are matured enough to take up the responsibilities :)

•
15 Apr 07
Well I've been married, once, 37 years years ago and it was the best thing I ever did! Yes, you loose some freedom but it is the sort of freedom that you can easily learn to live without. Especially when marriage opens many new doors that open out onto new, great, experiences that you will remember forever.

• India
13 Apr 07
Well you are nineteen. If you are male then i would tell you that you can skip another 2-3 years. If you are a female, then you can skip another year. but you must get the feel that your free time is coming to an end. Well if you hafta get married, you get to enjoy the first 2-3 years with your spouse until the little devils land.