I ALWAYS break my sunglasses!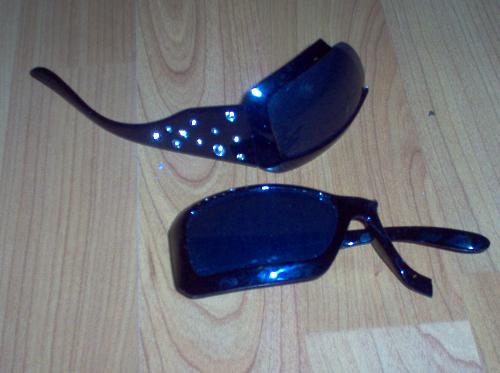 United States
April 14, 2007 12:08am CST
I always seem to need new ones because I break them all the time on accident! They'll either fall off my head onto the floor (which happened not even a month ago in Vegas!) or they'll get stepped on or sat on and I never seem to learn my lesson! I think because I have no problem in going out to buy new ones because I love sunglasses! I'm just glad that I don't spend a whole lot on expensive ones or else I'd be in big trouble!!
2 responses

• United States
14 Apr 07
It's for this very reason I only buy cheap sunglasses.And I make sure I own more than one pair at a time so that if one gets lost or broken I always have another.

• United States
14 Apr 07
Get yourself one of those cords that hold your sunglasses, they sell pretty ones. I like different sunglasses too, I always buy the cheap ones.

• United States
14 Apr 07
LOL Like I said, I NEVER learn my lesson! I should get one of those cords! Good idea! Thanks!!