Long Distance Relationships....

United States
7 responses

• United States
14 Apr 07
I am happly married to the man of my dreams whom I met on the internet in a game room .We lived 14 hours apart, so we spent a lot of time on the internet talking , sending e mails learning about each other. It takes a lot of commitmet to have a relationship on the internet, its hard to trust someone when you dont see them often and you dont really know what all they are telling you is the truth. We talked for maby 4 months before we decided to meet half way and spend a few days together--It was the best thing I ever did. I thought I loved him but the moment he swept me into his arms and I looked him directly in the eye I knew he was sincere about all he had told me. To make a long story short a few months later I moved in with him and two years later we married. You must talk often either by phone or internet. E mail daily and sometimes send something cute in the snail mail. If its a good relationship and you both want it to work if you have a spat you need to be able to talk about it on the internet or with a phone call. It dosnt work for everyone. but its the best thing i ever did.

• Canada
14 Apr 07
My boyfriend and I are in a long distance relationship now. The only problem we're having is that we miss eachother due to the distance. I'm in Ontario Canada and he's in Arizona, in the United States. We miss eachother, but we love eachother enough to keep in touch daily, and to hold on, because we are planning to be together in the same place really soon, just as soon as we get some things worked out.

• Lancaster, New Hampshire
14 Apr 07
I have been involved one now for almost a year and a half. We live about 290 miles apart but see each other reguiarly. It is hard sometimes but she is an amzing girl and worth the trip. She eventualy wants to move down here with me but immigration is difficult in my country. I have to say, I was sceptical about singles websites untill this happened. I would now recamend them for almost anyone.

• Philippines
14 Apr 07
i've been once in a long distance relationship..it was really hard keeping in touch with him..distance really made the relationship fade..we could not see each other..have passionate times with him or even talk to him personally.. but i think it's still up for both parties on how committed they really are to each other even with that kind of communication and distance..for others it works because they believe that distance makes the heart grow fonder..

• Philippines
14 Apr 07
Long distance relationship doesn't always last. most of them fall apart. But that doesn't mean it's a hundred percent doom to failure. Imagine people seeing everyday but can't still manage to keep their relationships. It's hard because of the fact that you cannot be always their for your mate. All Efforts are doubled. The key is DESICION! being decided that you want to be that person for the rest of your life. You can conquer all odds. including distance.. It very hard.. but possible

• Norway
15 Apr 07
long distance is not big problem if have love and now have internet for help this peoples too...before was only the telefone and now have skype, msn, internet

•
14 Apr 07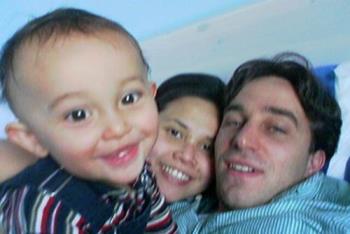 I was in a long distance relationship with my husband for 6 years before we got married ( I used to live in London,UK and he used to live in Delft,NL).But Now almost 12 years later we are still together, happily married with on e son and another baby on the way. The key to our relationship is trust, loyalty and commitment. We both made an effort to visit each other once a month and talk on the phone once a week and of course email. unfortunately there were no messanger then. So I guess as long as you want to put an effort in any the relationships it will work...xxx