Finally,I decide to share my sad love story whit someone.

China
April 15, 2007 4:52am CST
Well,it really took me great bravery to express my love to her.She didn't say No immediately(I think she didn't wanna hurt me as she is such a nice girl).And I also thought maybe I still had a chance.So I tried my best to care for her and love her.But,now,I finally found,in fact,she fell in love another boy.And she might just regard me as a friend or say it cruelly,she took me as an air man! I recall some words of a song called Siberia,"When the one you want doesn't want you..." I'm the forgotten boy by Cupid. I know I shouldn't be that sad...but I really love her... OK,you can leave comments here freely.I do appreciate your comfort words in advance. ~End~ Today,I'm in darkness.
3 responses

• Singapore
16 Apr 07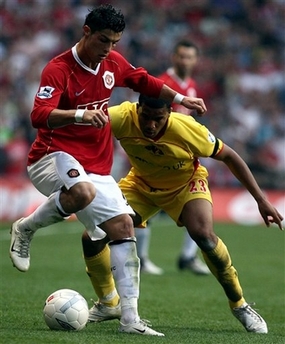 Well.. if you really love her.. dont give up on her.. love is not possession.. although it is easy to be said than to be done.. but really.. you will feel better when you see the one you love happy rather than you see her sad.. Although when she is happy not because of you but with another guy.. don feel sad.. you still stand a chance as long as she is not married.. at least she still regards you as a friend.. love her all you could.. but if you dont wan to wait for her.. don waste time feeling sad.. carry on with your life..

• Philippines
16 Apr 07
Well falling in love can be hurtful and painful especially if the feeling isnt mutual. Dont fret. Someone might come along just for you, just dont close your eyes to other women and possibilities. You'll find a better and more deserving woman for you that will love you the same as you love her. There are still so many fishes in the ocean. Just learn to let go, forget the past and move on.

• Indonesia
15 Apr 07
Sometimes we can't get what we want, but is no problem, it is a real life. Don't be sad my friend any other women with true love for you, and don't be hate a woman you love but don't love you. Pray happiness in her life, and Go bless you my friends. best regards