Do you like coconut ice?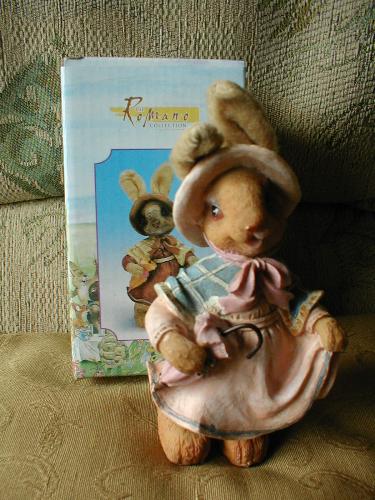 April 15, 2007 5:48pm CST
I had some delicious coconut ice for Easter for a change from chocolate. I have not had any for ages. I remember we used to get it at school fayres with soft round mint creams. What were those called? I supposed people are not allowed to sell home-made goods at fayres now unless it lists all of the ingredients and no human hand has touched it at all.
5 responses

•
29 Apr 07
I love coconut Ice but haven't had it for a long long time. Used to have it Pink and White layers. Yum yum. Don't know about the mint creams although i have lots of sweet recipes in my cook books. think i might have a go at making some coconut ice with my little girl now that you've made me remember how much I like it. Happy eating!

•
29 Apr 07
That's the one. The mint creams were usually white but sometimes had green colouring in them. They were soft inside but had a yummy 'crust' outer. Glad to have been of some assistance. Thank you for your response - it was worth waiting to award the 'best response'.

•
4 May 07
thanks for the best response :) I've never had one of those before. thank you. We made some coconut ice and it was delicious...didn't last very long at all. will post the recipe if you would like it. also made some fondant mint creams that were green and half dipped in chocolate. not sure if they are the same as you had but they too were delicious. thanks again twinkleD x

•
4 May 07
Those were the ones. Glad to have helped with your first 'best response'. Isn't that the best feeling?

• Philippines
16 Apr 07
Wow what is a coconut ice? Is it like a fruit shake? I havent tried one like that even if our country is full of coconuts.

•
16 Apr 07
Coconut ice is a sweet made with dessicated (chopped up) coconut. It is mixed with something to make it stick together and tastes yummy.

• Australia
16 Apr 07
I cant say I know what those nice coconut ice mint things were called but I'm really not a big chocolate fan,so the 1 egg I got should still in my fridge in June.Give me licorice any day.

•
16 Apr 07
Really. That is unusual. I like liquorice but do not prefer it to other sweets.

•
22 May 07
I think they are called pepermint creams. I haven't had coconut ice for donkeys years, I had forgotten it existed but now it has made me want to look out for some next time I go shopping. I used to love it as I do have a sweet tooth and love coconut so it was a perfect combination.