Are movie theater prices in your area getting higher?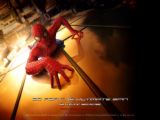 Taiwan
5 responses

• Australia
16 Apr 07
I think the movie theater prices have not changed much in Australia, as i rememebered, it is around 8 USD,I make it to USD so you can compare with your local currency easier. But there is an advantage in going to the cinema to watch a movie,I know some people buy one ticket and watch more than one movies, they are able to do it because no one will check it after they get into the main gate of the cinema, that mean you can watch as many as you can.lol

• Taiwan
17 Apr 07
Lucky you. I know we can't do that here and in Taiwan, and Canada where I was from. Unless we know the people that works there. My cousin in the states does that too.


• Taiwan
17 Apr 07
Same here. I guess, it has something to do with all the pirating videos, and how the stars are making less and less.

• Australia
16 Apr 07
In Sydney, prices vary from about $11 - $15 for a standard adult ticket (Tuesdays are cheaper). I am not sure how that compares with the rest of the world, so it would be interesting to find out via this post.

• Taiwan
17 Apr 07
The price here is about $250 NT about $9 US. No specials anyday or time. But, we do have 2nd run movies where we can watch 2 movies for about have the price. But, most theathers like that are haunted, and disgusting.

•
16 Apr 07
My partner and I can't afford to go the movies anymore, it has to be something special for us to consider spending out that amount of money. It's not just the cost of the ticket either, if you want a drink it costs a fortune.