How do you like your Tea

United States
6 responses

• Singapore
18 Apr 07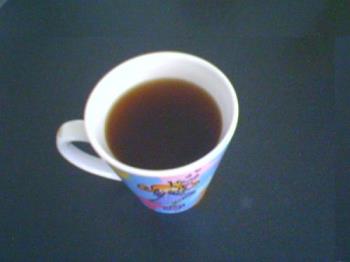 Once a while, I do like to drink tea. I like to have my hot freshly brew tea with a bit of sugar, usually one sugar to keep my weight down and add skimmed milk into it. I would prefer full cream milk, but due to my weight, I have to cut down on the full cream milk and opt for skimmed milk

• United States
17 Apr 07
I like tea hot or cold also. Like you it depends on the weather and my mood. I don't like mine sweetened though. If it is cold I sometimes like a little bit of lemon in it. If it's hot I just add milk or cream. Sometimes if I have a cough or sore throat I put honey in my hot tea. My almost 9 year old son discovered this weekend that he likes hot tea. He likes his with sugar and milk. My 11 year old daughter likes it sweet sometimes but mostly prefers lots of milk, almost half and half sometimes.

• Australia
19 Apr 07
I like all, hot and bold, sweet or unsweetened. All kind of tea, as long as its tea i will like it

• Philippines
18 Apr 07
I drink tea everyday. I like it without sugar. I usually like it hot. I avoid sugar and cold drink because it upset my tonsils. I enjoy drinking tea.

• United States
18 Apr 07
I prefer mine sweet too and a little cream to soften the caffeine on my stomach. If I am ill I tend to go for the stronger version of tea and then leave off the sugar;)+