Are you glad when your child's spring vacation is over?

United States
April 16, 2007 11:42am CST
my kids have been home for 9 day, and I am happy that they were off to school today!don't get me wrong, I love them more than life itself, but 9 days with the weather that we have been having (cold and raining), was just more than all three of us could stand!Today, maybe I will get something done, either than finding something that will keep the kids from getting bored!
5 responses

• United States
16 Apr 07
I am very happy when my kids return to school after vacation. The school vacations are too long and after a few days they are quite bored with all of it. I wish they would break the vacations up into smaller increments so that they get days off evenly, but fewer days at one time.

• United States
16 Apr 07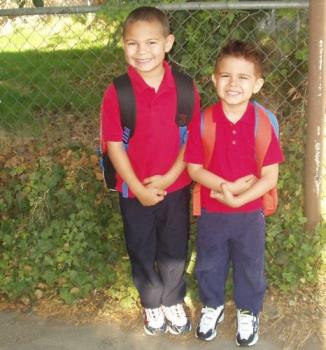 My kids had their Spring Vacation a couple of weeks ago and I was VERY happy when it was time for them to go back!:) I love them dearly but the oldest two fight like cats and dogs often. Plus when they're all home, I can't get as much done around the house, errands outside of the house, etc.

• United States
16 Apr 07
I always enjoy the time my children and I have together but I was more then happy to send them back to school. I agree with you about the weather making it hard to do anything fun. Everything we had planned had to be canceled because of bad weather. There are only so many movies you can watch and so many games that you can play before you get too bored out of your mind.

• United States
16 Apr 07
I am so glad that school is back in session. My kids were so bored at home as you said, due to the weather. I think that they were happy to go back. The only thing I didn't like about it was no more sleeping in!

•
16 Apr 07
my kids went back to day after easter,glad they went back to get some peace and quite lol