Do you think that the world is getting worst?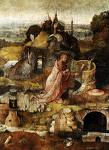 Philippines
April 16, 2007 7:48pm CST
When I was a kid, I often hear old folks say that the world is getting worst. Now that I'm a parent myself, I think I start to have that same point of view. When I read news like the Virginia Tech Massacre, I cringe and realize that evil is lurking everywhere. So, do you think that the world is getting worst?
9 responses

• United States
17 Apr 07
I am so hurt for thinking of this . I think this world is coming to an end. This has to be a time for opening our eyes. This has to be a pain we can't ever describe. How can this kind of stuff happen? I am sad to think I have to send my daughter out in this world. You don't send you kids out to learn thinking this will happen. My heart hurts thinking of these people pain. How can this continue to happen.

• Philippines
25 Apr 07
I share your sentiments giftsandbagscom. The children that we will leave behind and is a thing that bothers me most.

• United States
17 Apr 07
Yes I KNOW that the world is getting worse because basically, it is the last days of earth's history. All you have to see is the news and read the Bible for yourself; Look at it this way, if you see a man who have nothing to do with the Amish except live close to them, then go in their school house and shoot some of the kids there and then himself, you KNoW something is up with this world.


• China
25 Apr 07
When i was a child,my country is very poor.During a period,my country develop quickly by some approachs.Now,China is not the same as 10 years ago.I think the world is getting better. But there is one point i hate.That is there are more wars than before and more dangerous weapons which may destroy the world.Then i think the world is getting worse.

• United States
25 Apr 07
Yes, I believe it is and have been taught that it will get worse than this unfortunately. just the signs or the times.


• United States
17 Apr 07
Maybe it is, maybe not. I sometimes wonder what is going on too. Then I think about the fact that many years ago we did not have internet or 24hour news channels. Today we have instant news. Years ago we did not have this. Maybe all the things going on in the world were going on then too, we just didnot know it.

• Norway
17 Apr 07
I had someone answer a post about something similar that said: no the world is not getting worse, we just hear about all the bad things that happen. People attacked and killed eachother earlier as well, only the news did not reach all that many. I think I agree with her on this one.

• Singapore
17 Apr 07
Perhaps it is a point of view, there hasn't been a world war, a plague or a market crash in decades. Yes, the victims are getting younger, the streets are no longer safe. But looking at the brief history of humans on earth, things ain't that bad just yet.