Scams!!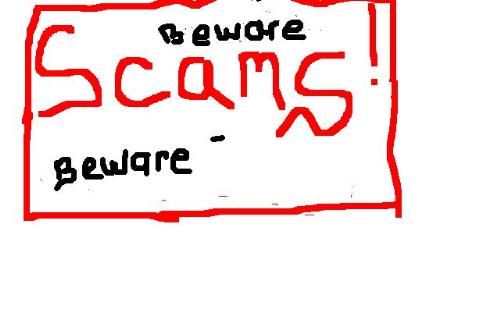 United States
April 17, 2007 8:59pm CST
What is your reaction and response to having been "taken" by a scam? What do you do about it when you find out you have been scamed or a site you have put a lot of time and effort into is really just a fraud? I always seem to fall into these types of sites. I wish there was a certain tool bar that would cry out "scam" when I got to a site that was one .. What about you??
3 responses

• United States
18 Apr 07
I have fallen for scams but nothing bad came out of it as I did not lose any money or anything. I probably started receiving junk email but I always delete those. I am just a little more careful about what websites to join. I check sites out carefully before joining them. There are tons of scams out there and a variety of different one. Doing research before you sign up is a good idea.

• United States
18 Apr 07
How do you actually research sites? Where do you find out about sites? I am always wondering how do you know .. I mean a site looks legite from a distance..Is there some site to check this out?:)+


• Australia
18 Apr 07
I have been fallen into a scam actually, I had joiend a forum which it told member it is a paid forum, but it suddenly folded up and no one got the payment finally, although they say the site will be opened again ,I do not think they will though. I think I cannot blame anyone as no on asked me to join the site ,even if i was referred by someone, I will not blame the referrer as he/she did not know it is a scam, we have to take risk in online earning, nothing is guarantee.