Have you ever wanted to do something then you regretted doing it??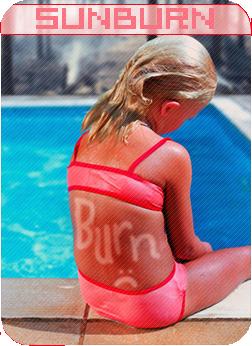 Saudi Arabia
May 6, 2007 4:50pm CST
I have a very sensitive skin, and I wanted to get tanned so badly... I went swimming, spent more than 6 hours under the sun. My skin got burned it really hurts:'( I am trying all kind of moisturizers and burns' creams none of them is working... what can I do??? I have a very nice skin color now but I regret getting burned I wish I listened to my friends and applied a tanning cream instead of having sunburns.... Any advices??
3 responses


•
6 May 07
sorry but i have to disagree with you. My mum had a cancerous mole on her back, she went to see the doctor to have it removed, he told her off for sun bathing. He then went on to tell her that it was only sub beds that use the blue uv lights that are the biggest skin cancer and skin aging causer. Yes sun light can contribute to it but it doesnt affect it that much its mainly sun beds so sunbathing is allowed but not for like several months consecutively only in periods and with sun block on...duh


• India
10 May 07
Hi MorningDew! I have always envied my friends who were in love. But when i did fall in love i ended up hurt because my boyfriend left me because i would not sleep with him. I regreted falling for such a guy who just wanted to use me.

• Saudi Arabia
3 Jun 07
Hey, I'm so sorry for you.. but this is life, we don't get everything we wish for.. I hope you find someone who really loves you and can take good care of you :)

•
6 May 07
natural yoghurt, no chemicals and has a nice soothing agent in it and so prevents skin from being damaged from chemicals and sooths the burning feeling

• Saudi Arabia
7 May 07
Thanks I will try the yoghurt since no other chemical cream worked so far :)