Most Commonly Rescued WildLife!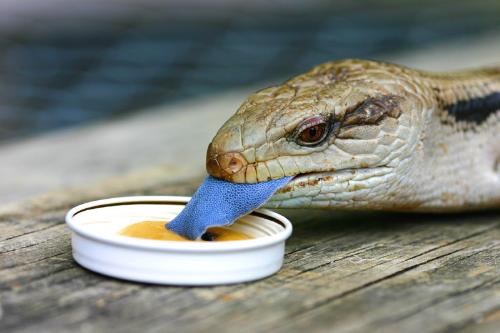 Australia
May 17, 2007 1:35am CST
I guess in many countries we have wildlife rescue services, many of them voluntary. We have a number of services such as the RSPCA.& WIRES. Here is a list of the most commonly recued wildlife: *POSSUMS (brushtail & Ringtail) *KOALAS (especially after bushfires) *BLUE-TONGUED LIZARDS (attacked by dogs & cats) *RAINBOW LORIKEETS *SEAGULLS *IBISES What to do when Rescuing Wildlife: 1.Remove the animal from danger. 2. Move carefully. Place in a towel or wear a garedning glove. 3. Place in a dark, quiet spot.Shoebox or washing basket. Human contact is very stressful. 4.Call wildlife organisation. Tell them type of animal found, where found & obvious injuries. Follow their instructions. See large photo of blue tongue lizard
7 responses

• United States
18 May 07
I really liked the pic of that lizard.I had never even heard of a lizard with a blue tongue. I am always on the lookout for hurt wildlife.I love in a place that has a lot of exotic wildlife but so far I haven't seen any injured.

• United States
8 Jun 07
thanks for the best response .have a great day

• United States
18 May 07
I wonder where I could find a list like that for the US. I have visited a place called the Prairie Raptor Game Preserve, that rescues raptor (hunting birds) They do their best to restore them to health and return them to the wild. If there is a bald eagle or golden eagle too seriously injured, it is kept for life, or sent to a zoo. It was quite interesting. Staffed by veterinary students from one of our state colleges.

• United States
17 May 07
I've actually never been involved in any sort of animal resue unless you count the baby raccoon we rescued from a flooded drain pipe last year or the occasional stray cat or dog we've nursed back to health. I do very much admire and appreciate people who are more involved and if I had the opportunity would love to do more than I do.

• United States
21 May 07
i can see the seagulls,definitely. they're on high rescue near me too-they'll eat anything,and some still get stuck in things.

•
20 May 07
We have The RSPCA here too so that would be who you called if you needed assistance with a wild animal that was injured. It would be more likely to be something like a fox or a hedge hog over here than a Possum or Blue Tongued lizard. :) We do have sea gulls however and they get injured too I had to report one once me and my friends saw on the beach not doing anything just floating around under the pier.

• Singapore
20 May 07
We have SPCA in Singapore - Society for the Prevention of Cruelty to Animals. We always have various animal rights group here - but that many and not as powerful as elsewhere, I am sure. But hey, we are such a tiny country. :P

• United States
20 May 07
We don't live near much wildlife, an occasional deer or maybe a skunk. This is some interesting information,you have unique and wonderful wildlife.