How do i keep people away from copying my mp3's and files?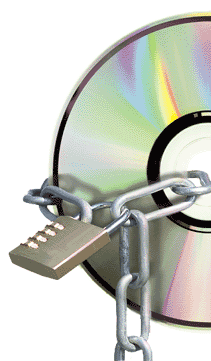 India
May 31, 2007 8:15am CST
I have a CD in which i got important files and which is also personal. Apart from those there are some videos and mp3 tracks which i don't want others to copy it or whatever. Once i saw a CD in which its contents cannot be copied so i was wondering how could that the set. If anyone of you can help me show me how to protect my mp3's and other files from copying from my cd.
2 responses

• Philippines
31 May 07
the most logical thing to do is simply keep it a place where people wont know where it is and only you know or better yet buy a container that has a lock. it's a hard and you treat i like your other personal stuff.

• Philippines
1 Jun 07
you lost me there .are you asking how to protect your data in your pc or your compact discs with data?sorry , i just based my answer from what you have written.

• United States
31 May 07
Another good thing to do is if you are keeping it for your own personal archive and not using it every day is to password it. Take a program that compresses it like winzip or 7zip (7zip I think is freeware) and run it giving the file a password. Then recopy the compressed file to the cd. If you have cd burning capability check the help file and the web site to see if they have encryption or security applications or procedures to make it un-copyable.