What r ur plans for today?

United States
11 responses

• Indonesia
3 Jun 07
to day is sunday, i plan: 1. go to church 2. go to eat outside with my wife and kids 3. go home take a rest and watch TV 4. Go online to take care my online business 5. Go to slip or maybe making love for a while;) 6. get up in the morning and go to my office and see if my workers have done with their job.

• United States
3 Jun 07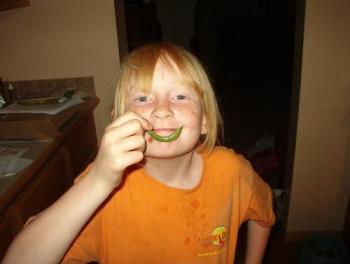 Got done with work 7am then went to the park for about an hour just to enjoy listening to the river flow. Came home and did dishes while my 9yr. daughter washed the tablecloth we use for camping and then the kitchen table/chairs. Now I'm here. lol Planning on planting my ground cover that came in the mail few days ago between the raindrops and transplanting the rest of my green beans into the garden. The one vine I already transplanted already produced 1 green bean and found another one on it yesterday. My peppers and tomatoes are shooting out buds left and right and have 2 tiny green peppers as well. Gotta bundle up alllllll the newspapers as well and take them in to the Lions Club trailer for them to recycle it. Wayyyyyy behind on that. lol Have a ton of cans to smash/bag as well today. Somewhere in there I'll prolly end up taking a nap since I've been up since 8am yesterday with only a 3 hr. nap last nite. Busy busy busy....

• United States
3 Jun 07
OMG! I dont know how you dso it??? I HAVE to go to sleep as soon as I get home from work. I am alwasy sooo tired

• United States
5 Jun 07
lol I get my 2nd wind when I'm almost home so can't sleep right away. I got most everything done like I planned and then some. Also konked out for 5hrs. in front of fan then got up to make a late dinner for my family. Then hubby and I went out to split some firewood for an hour in the dark using the tractor's headlights to see. Once mother nature really heats things up, I'll become a hermit inside cause I can't take the high heat/humidity while working out in the yard.

• United States
3 Jun 07
First thing I'm going to do is make you laugh: http://www.jimmyr.com/blog/Baby_Laughing_Uncontrollably_340_2006.php Then the next thing I'm going to do is take a walk on this fine and cloudy day! :) It's been too hot to do anything, and it finally cooled enough for me to go out... Enjoy! :)

• United States
3 Jun 07
Tonight we have family dinner. I'm also unpacking still since I just moved...and babysitting my little neices.

•
3 Jun 07
working late in gym in the morning and as its vacations from college so i'll sleep the rest of the noon.then i'll like to watch a movie after lunch as we can't go out in the noon because its summer and the temperature is well above 45 degrees.the evening is the time where me and friends go out enjoy the time out and have fun.At night, i go online and chat with mine online friends and a bit earnings from My Lot. thats it i know its nothing new and you people have heard much better than this but then what to do its my life......:)

• United States
3 Jun 07
Well so far- I've gotten up and cleaned- It seems I'm always cleaning- Swept the floors - cleaned the bathroom again- laundry... fun fun. I just jumped online for a few minutes then I'm off to head downtown for groceries and lunch out with my daughter and mom- I think this afternoon if the rain holds off- we will swim- and possibly bike ride! I love relaxing weekends!

• United States
3 Jun 07
Plans for today: * work on deadlines (I have six articles due today - researching them while I post on here) * homework * activities with my kids Usually I would have added housework to this list, but my boyfriend and kids are helping me with that stuff today so I'm not too overwhelmed by everything going on.


• United States
3 Jun 07
I'm going to church, then I'll probably stop by my parent's house to eat lunch with them. After that, I'll go back to my doggies and watch the "Deadliest Catch" marathon. lol Oh, and I have GOT to go to Walmart today to pick up a prescription I'm out of. I hate going in that place - it's so crowded.

• United Kingdom
3 Jun 07
Well up until 2pm this afternoon I have got the house to myself so I making the most of it, the peace, the quiet and the calm, after two my housemate returns and that's when I'm escaping into the garden to get some sun on my skin and to relax with my ipod and do some reading, crosswords etc to escape the house!

• United States
3 Jun 07
Well since it is supposed to Rain all Day I think I will drink my coffee and hang out on Mylot for awhile then Maybe watch some TV and play some games. Its just a lazy Day we are going to get two to four Inchs of Rain so I'am going to stay inside..lol Have a Great Day/Night.