do you remember the saying , rome wasnt built in a day?

United States
4 responses

• Philippines
6 Jun 07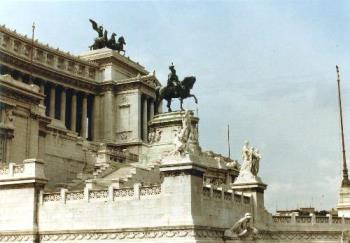 Yes I believe in that saying. For me it means that if we really want to achieve something then we have to work hard for it. If want to realize our dreams then we must put the best effort we can give. We shouldn't do shortcuts in life.Successful people didn't become successful in just one day. It is a gradual thing. If you look back at their lives you'll see the sacrifices and the hardwork they undergone before reaching their dreams.

• United States
6 Jun 07
Yes, I do remember the saying very well. maybe I heard it a lot because I was brought up in a town called Rome. :) sure is a good reminder to be patient for results isn't it? I wonder if it has been around nearly as long as Rome itself.... interesting question.

• United Kingdom
6 Jun 07
Yes my auntie had a penchant for saying this to me, when I wanted things done, I wanted them done straight away, as a child I was never patient I just couldn't wait for stuff and would be jittery and would carp on the fact that I wasn't getting anywhere, oh yes she said it a lot to me.

• United States
6 Jun 07
Probably as old as Rome itself. Hahahahaha!! HAPPY POSTINGS FROM GRANDPA BOB !!~