Trivia: What is the "tallest" Lego tower ever built?

United States
June 6, 2007 5:50pm CST
Okay so I was cleaning up the boys rooms and came across thier legos. It them got me to thinking what the "tallest" thing to be built with Legos. After some research I found my answer. Well I thought it would be cool to lighten up the group on mylot, with this trivia question. So who knows what the tallest thing is to be built with Legos? and how tall is it? Best response will go to the first one to guess it right. I know the answer and can provide the website once the winner has been chosen. Let's have fun with this!
3 responses

• United States
6 Jun 07
http://www.trendhunter.com/trends/the-926-feet-lego-brick-tower Well its not a guess but I found a link that says it was 96 feet tall. And there is also a picture of it if you want to see it.

• United States
6 Jun 07
Oh that's really neat! I love legos and love seeing all the different things that can be made with them. Wow that is a tall thing. lol

• United States
14 Jun 07
Lifez2short, You are correct. The tallest lego tower is in Legoland California, Carlsbad (USA). It stands 92.6 feet tall, built out of approx. 500,000 legos, and it took 4 days to build (17-21 Feb 2005).


•
21 Jun 07
Okay, I have read over the other responses and done my own research and I think we have a bit of a problem. The first person said 92.6 ft but I found one at 94.3ft and after looking at both of them it turns out they are the same one. http://www.dailymail.co.uk/pages/live/articles/news/worldnews.html?in_article_id=458709&in_page_id=1811 So I think I should actually win cos I found the tallest recording of lego tower even although one of them is inaccurate.

• United States
7 Jun 07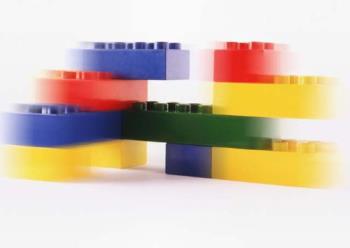 My guess would be 7 foot tall...remember that I said my guess...because I am mirely speculating here...but I will be interested to see what the actual answer is...