Do you take a daily multivitamin supplement?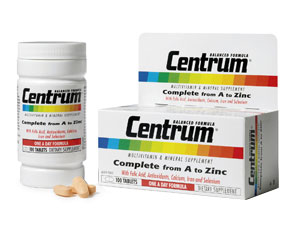 Hong Kong
4 responses

• Philippines
14 Jun 07
i also take centrum everyday (part of me wanting to gain more weight).. it makes me sleepy most of the time though.. :(

• United States
14 Jun 07
I certainly do, d00d00, especially since I truly feel that taking such has immense health benefits. I take GNC's Mega Men, which I find to be quite effective, since I feel its effects, especially in boosting my energy.

• United States
17 Jun 07
I'm about to start taking a multivitamin per the advice of my doctor recently. I'm anemic and this should help to keep my iron in the normal range.

• United States
18 Jun 07
liquids are fine but i use reliv, a powder based soy protien supplimant with all the vitamins, minerals, enzymes, amino acids and herbs that will balance and boost your health, allowing your body to heal itself. www.reliv.com let me know what you think.