Have you ever drowned or almost drowned in the pool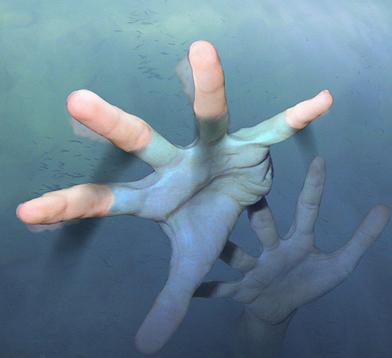 India
3 responses

• United States
14 Jul 07
Actually, I have almost drown in an alligator infested river in Florida. It was the result of my mother's drunken boyfriend thinking that he could teach me to swim and proceeded to take me down this river for hours thinking what the heck, God only knows! And to this day, I do not like natural bodies of water. Gee...Thanks Renee!

• United States
15 Jul 07
I am a little surprised myself. ha ha I know I have seen a lot in my short life, but I am now beginning to understand just how much I have seen and survived. :) And I truly believe it is our experiences that make us who we are. And you know...I like who I am. :D

• Cebu City, Philippines
15 Jul 07
I almost drowned when we went water rafting but Im glad i was wearing a life jacket so it really helped a lot.

• Australia
29 Jun 07
I have nearly drowned twice now, once when I was very young at the beach, strangely enough I can't remember it but I know for a few years my parents could not get me to go near any water, then at school we were virtually forced to learn to swim I did pretty well and overcome my fear then one day at the baths I was at the deep end of the pool when someone jumped in on top of me and I went straight to the bottom, that did it for me never wanted to go back into the water since...I will leave that to the fish.. :)