My daughter brought home her school art portfolio today, i was so pleased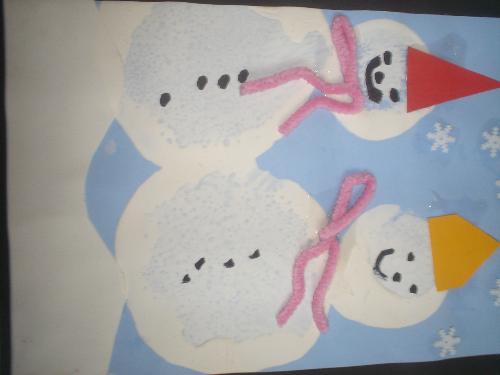 7 responses


•
30 Jun 07
its so sweet her reaction to all your responses have been great blessed be

•
30 Jun 07
lol only for this discussion. I dont think she is quite ready for Zen just yet, blessed be



•
29 Jun 07
awwwww ok ty my friend, but it is lovely thank you for the response blessed be

• United States
30 Jun 07
I still have a few pieces of artwork that my children made in school. NOw I have pictures that my grandkids created hanging on our walls.

• United States
30 Jun 07
The snowmen are splendid and should adorn your walls year round.

• United States
29 Jun 07
I think that our childrens and our childrens art work is the best art work in the world, i just love when the grandkids make a pretty picture for me. those have to be the most adorable snowmen I have ever seen and well made and decorated also. Also they showed up at the right time as it is very hot here and they gave me a refreshing view of a cooler day. Please tell your daughter well done!

•
29 Jun 07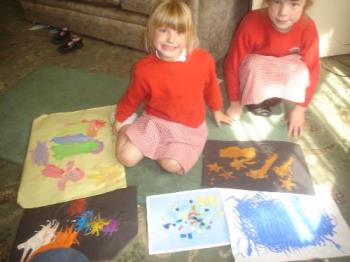 well thank you so much for that I will certainly tell her blessed be

• United States
30 Jun 07
Those are some pretty nice pictures. You have a talented daughter. How old is the little artist? My grandson draws me pictures all the time. Hes only three so I am not always sure what its a picture of but its beautiful to me whatever it is.lol.

• United States
29 Jun 07
What a beautiful picture! Makes me want my snow back!!!! *looks outside at the sunny day* Ok, maybe I'll wait a little bit for it though and just enjoy her snowy picture! Great job!

• United States
29 Jun 07
She should be very proud of herself.She did a wonderful job.An artist at only 5 years old.I babysit 2 little girls and with all there artwork I can't seem to find the handle on my refridgerater.I have so many pictures I had to buy more magnets to hang them up.