How many appliances do you have in your house?

Philippines
June 30, 2007 9:29am CST
What are those? can you enumerate them all? In our house, we have 3 televisions,1 DVD player,1 big karaoke,2 radios,computer,rice cooker,juice,iron,refrigerator,electric fan and ceiling fans,oven and oven toaster,gas range/electric stove,and blender.
5 responses

• United States
30 Jun 07
3 Televisions, 3 stereos, 1 surroind sound system, 1 DVD player, 1 VCR player, 1 washer, 1 dryer, 2 fridges, 1 freezer, 1 range, 2 microwaves, 1 toaster, 1 blender, 1 electric carving knife, 1 rottiesere, 1 smoothie machine, 1 bread maker, 3 computers and monitors, 1 air conditioner, 5 fans, 1 ceiling fan, and thats all I can think of for now. Hahahahaha!!! HAPPY POSTINGS FROM GRANDPA BOB !!~

• Philippines
1 Jul 07
Wow that's a lot and i'm sure there's a lot more..I forgot to include our washing machine but i am not using it coz i am using my bare hands to wash our clothes. Thanks Grandpa! i like that address..you made me miss my grandpa so much who lives in New York.

• United States
1 Jul 07
Well I can be your cyber world grandpa then.

• Philippines
1 Jul 07
hehehe..that would be nice. Thanks a lot grandpa Bob!

•
30 Jun 07
I have 3 televisions, 2 videos, 2 DVD recorders, 1 DVD player. In the kitchen we have a fridge, a cooker, a breadmaker, extractor fan, juicer, kettle, food blender/mixer, toaster, microwave, washer/dryer. Then I have a yamaha keyboard PSR3000 (synthesisor) A yahama A1000 organ/synth, them my computer, scanner, printer, slide scanner, laminator, telephone, mobile telephone.. Radios, CD players.. Wow, I'll have to get rid of some of this junk! LOL.

• Philippines
1 Jul 07
I also wanted to own a keyboard or a piano. I know how to play the piano well but we don't own one. We used to have before which was given to me by my grandpa but it's not functioning now. Thanks

•
2 Jul 07
My keyboard is quite small and can be put away when not in use. There are many like this on the market, that do not take up much room and are reasonably priced. If you can play the piano, you wouldn't tell the difference and in fact, the Royal School of Music (UK) are now recognising these keyboards as being suitable for music students. It might be worth you considering purchasing one as playing music is a wonderful thing to do :-)

• United States
16 Jul 07
Hi vonne we have in our house 2tvs one dvd player a toaster and refrigerator and oven a couple of radios a blender and oh we cant forget the computer.LOL

• Philippines
17 Jul 07
Of course you should not..computers are very important,we might not be able to start discussions here without your computer. Thanks a lot for sharing.

• Philippines
10 Jul 07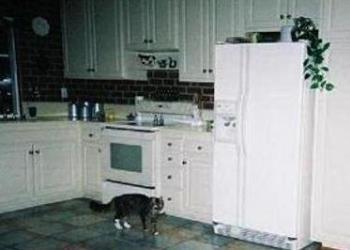 Well, you have many appliances, very good. We are very poor and we do not have appliances except electric fan, and some basic ones.

• Philippines
11 Jul 07
Really? well,the important is you still own basic ones. I also can't live without an electric fan..hahaha..thanks for responding.

• United States
19 Jul 07
I have six appliances, I don't need any more because, the house is too small. How many do you have. we need a Washer and Dryer, and Frig and stove those are the main things we need.