Baby first, then married? what do you think?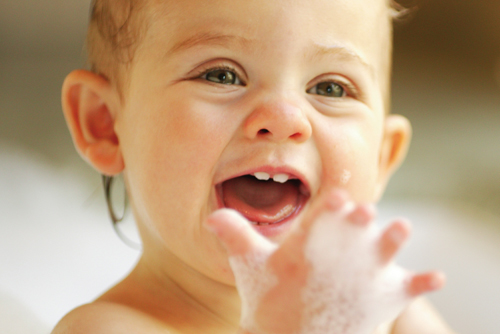 10 responses

• Philippines
25 Jul 07
Yup, I guess this is the trend these days. As for me, I think its okay. I think it's better for couples to think things through first before really tying the knot, baby or no baby. I say this because some people get married just because the woman is pregnant. For me, I think this action is worse than having a baby out of wedlock. So for those couples who would eventually tie the knot after the baby is born, and I am assuming that they've talked about it and are really getting married because they want to not because of the baby, I tip my hat to them.

• Philippines
25 Jul 07
I know also a few friends having the same sittuation with your friend, first and foremost i really think its not the right thing when you refer to the bible and gods teachings,but knowing the new generations its seems its already accepted and toledrated by almost everyone, but still its not proper and still immoral!

•
25 Jul 07
I also don't support this but people these days have just forgot what we have been taught. I would never have a baby first. I think our children learn from us and I don't want to teach them this. It like not trusting your partner. And I'm not going to develop untrust in my family.


•
26 Jul 07
you can still have a good family with a mum and dad if they're not married though. not everyone beleives in marriage. some people want to get a house and financially sorted out first. some people just don't want to get married. that doesn't mean that those parents wouldn't be a good family, or that the father wouldn't be there. and having been raised by a single mum, I know that there is no reason that would be a bad thing anyway. my mum was a fantastic parent, and I didn't miss out on anything.

• United States
17 Aug 07
While I think that the right thing the parents should do when they are having a baby or when they already have a baby, is get married, they should only do so if they really want to commit themselves in a legally-binding relationship. However, if they are only marrying each other for the sake of the child, they just better forget it. Sometimes marrying each other and then constantly fighting is worse for the child than being separated at all. If they only married just to legitimize the child, there are some legal ways to do it. If they want to be "good" parents, there are also ways to be good parents even without the sanctity of marriage. Though I also believe that the quality of the parents' relationship with each other in a way affects the development of a child, the quality of the parent-child relationship is more important and if that relationship with the child will be affected because of a deteriorating marriage, those parents should not bother with marriage at all. But on the other hand, if those parents really have something special and they want to enter that legally-binding "forever" relationship, go ahead and create a family.


• Turkey
26 Jul 07
i think it is against the course of forming a family. and i really don't understand these people, what is so bad with getting married with someone you love? if you love and trust someone enough to have a baby with him/her, then what is that "missing thing" for getting married?

•
26 Jul 07
nothing wrong with that. marriage doesn't change how good or bad a person will be as a parent. lot's of good parents are unmarried, and lots of bad parents are married, and vice versa. marriage won't turn a bad parent into a good one or a good parent into a bad one.

• Philippines
26 Jul 07
with my friends, pregnant first then marry, then the child will go out. hopefully with me, get marry first. :-)

• Australia
26 Jul 07
It is quite common nowadays, i have seen it also..I suppose I am old fashioned though...and thats how I wanted it..Get married, buy a house then have children..I could not do it the other way around because I would think that the children would think later on in life, that we only got married because we were pregnant and i couldnt live with that feeling..

• Australia
26 Jul 07
WE had both our children and then got engaged 3 months after our second child was born.. My daughter is now 3 and we are wanting to se a date for the wedding for 2009.. We aren't in a rush - our relationship is great, even without the marriage certificate.. Considering how many people get divorced these days anyway - I don't mind waiting..