Funny stone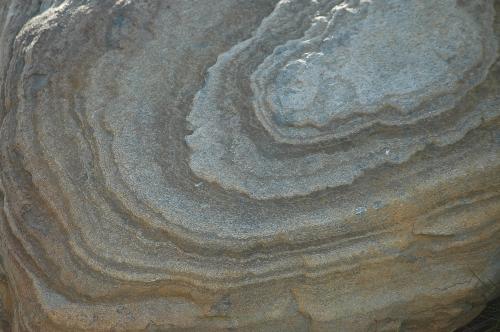 Sweden
4 responses

• Netherlands
12 Aug 07
Yes, it looks very nice indeed Matte5. How big is it? And are these ridges? It could be an agate or a jasper, it's more possible that it is a soap stone of some kind however, can't say from the picture alone

• United States
12 Aug 07
I don't know anything about rocks, but that looks like one that was formed slowly over millions if not billions of years. The layers would represent defferent periods. Then again maybe it is some form of a calcium formation like is formed in caves by water leaving dissolved calcium when it slowly evaporates and the the rock may be have taken much less time to form, like thousands. No matter which it is, it is interesting.

• United States
12 Aug 07
Oh wow, it looks huge! It reminds me of a rock you might find in a cavern. We used to take field trips to caverns all the time in school. I had a rock collection too. I still like looking at rocks and trying to find unusual ones.:)

• United States
11 Aug 07
This looks really neat Matte. How big is it? It looks like it has ridges. I love finding stuff like this. I loved being in the woods when I was growing up. I still like to go to the woods when I can.