Time sure is flying it's hard to believe it happened 3 months ago today!

Canada
August 23, 2007 4:18pm CST
May 23/2007 seems like a memory that plays over and over in my mind...I remember falling on the grocery store floor the night before slipping on water afte refilling a water jug...I was fine just a little sore and baby was moving great... Then the next day I started to worry as baby wasn't moving much...But she was different then her sister she was not clock work...So thought nothing of it..Then more pain set in when my husband got home from work...I wish sometimes I could turn back the clock and go to the hospital then but whose to say my baby could of been saved... I ended up bleeding at 8 p.m. that night and looked at my husband and said we need to go to the hospital now...I called my dad asked him to come watch my 12 month old and 14 year old...My 15 month old was turning 12 months on May 26/2007...I remember saying to my husband I don't wanna loose this baby hun he says I know I don't want to either...We pull up to emergency and they let us in and one of the maturnity floor nurses happen to be there when I got there she has become one of my favorite nurses love her so much she gets a wheelchair at my request and starts to wheel me to maturnity...My husband stops at the desk to give my information I give him my wallet for my health card... I thought I had to go pee but I didn't and asked the nurse to stay with me...I showed her how much I was bleeding they get me to the bed and try for what felt like hours to try and find my babies heart beat they couldn't not even in the area it was always found at the doctors visits...I was freaking out and crying and something had told me my baby was gone everyone tried to calm me down..i was only still seeing my family doctor by this time so didn't have a gyno yet..And the one I had in previous pregnancy wasn't accepting new patients and deliveries as he was moving at the end of June...He knew me as my maidon name as I got married after my 15 months old birth..In August...That is the doctor they called the nurses were all new to me from my last delivery and they tried to introduce us I said no need and felt relief it was him they called I trusted him...He knew of my history of high blood pressure from my previous pregnancy and He right away order ivs to be put in I felt poked and pawed it was horrible...They still couldn't find a heartbeat the doctor couldn't either he orders an ultrasound...I watched his face the whole time I knew I was going to get bad news but wasn't prepared...He says Sweetie I'm sorry we have to get you delivered there is no heartbeat...I IMMEDIATLY LOOKED AT MY HUSBAND CALLED HIS NAME AND SAID NOOOOOOOOO...The doctor said I'm going to leave you two alone for a few minutes..He went into the hall to request an operating room..I felt another gush of blood looked at my husband said lets get this over with now..I'm bleeding worse it feels... They took me up to the room I was in left me on the stretcher got me ready for surgery with forms and questions and I contacted a couple of people...I remember saying before the mask was put on my face I don't want to see the baby...But with the courage I saw from my husband in seeing our precious daughter I did hold her... I'm sorry this is such a lengthy post just wanted to share the whole story of that night...
10 responses

• Canada
24 Aug 07
My heart breaks for you when reading this . I can't help but cry because I remember the pain of losing a child myself . I wasn't as far along as your were and lost my babies early on but it is still hard for me to face . I miscarried four of my babies and the last one was just three months ago as well , May 18th two days before my daughters second birthday . As hard as it was for me each and everytime , I can't imagine the pain that you are going through as I was very early on and didn't have to deliver any of the babies I miscarried . My husband was very unsympatic the last time as we were not trying for another baby as we already have five children and I have been told it would be dangerous for me to have another child as I suffer from high blood pressure and had a hard time with all of my pregnancies , including the one's I was able to carry full term . I told very few people of this as I can't bear to hear what other's have to say and how cruel some people can be . I wish I could offer you something to take away the pain as the pain of losing a child is the worst pain any parent will ever have to face . I would like to offer my condolences and am here if you ever need to talk . Take Care !!

• Canada
24 Aug 07
hugzzzz to you hun and thank you so much for that and I'm very sorry for the pain you have to go through as well...It's the hardest thing wether a stillborn like me or a miscarriage like you the pain and void are still there thank you for being able to tell me things you haven't anyone else and the same goes for you sweety if you ever need to talk or just to let out the pain cry them out with me i'm here hugzzz you tight and thank you for your support I offer mine to you as well...

• Canada
5 Sep 07
Thank you so much for your kind words . I cried when I read what you typed because it is hard when you think about what you could have and to know that there are others who have went through the same thing and know how you are feeling is just a nice feeling to know you are not alone . So many times people have asked me what the big deal is as it was not a baby anyway , but I will never feel that my babies were not babies , they meant the same to me as if I had delivered them and just because I never got a chance to see them doesn't mean they were any less important . Thank you again for understanding and caring . Hugs to you as well :)


• Philippines
24 Aug 07
Hi BlueAngelRS! I have read it again and again, somehow I felt I was there and it really is so sad,painful and difficult for you. I just things are getting a little bit better, even just a little when you are talking about your pain. I just don't know how it is to really be in your situation. I just know it hurts but never really knew how it is to be in your shoes. My heart goes with you. Take care and be strong for your family, they need you. God Bless you my dear friend!

• Canada
24 Aug 07
I really hope that you never experience it I hope noone does although we all know somewhere someone will...It is hard but talking about it helps me deal and helps me alot to let out the pain and let people know that they are not alone if they happen to be going through it too...I am happy watching my daughter and son that I still have but today was a special meaning she is 3 months today and technically supposed to be almost a month old and at home hugzzzz tight and thank you for your support and friendship...

• Canada
26 Aug 07
hugzzzz hun and thank you take care...

•
23 Aug 07
Never,ever apologise about lengthy posts Angel! I do hope that putting all your feelings in print has helped in some small way? You already know that I admire your strength sweety - you are doing so well and I am proud of you. I had terrible pregnancies with both of my children and many complications so I understand the fear you felt even though I cannot imagine the pain of those fears coming true. I cried all the way through reading this sweets and I felt my heart go out to you. Keeping you in my thoughts and prayers as always! xxx

• Canada
24 Aug 07
hugzzzzz mummymo sweety thank you so much for that and yes putting it out in discussions and talking about it has helped me a great deal I believe that I would be handling things alot worse if I was unable to talk about it thank you for crying with me I rather have friends cry with me then try and hide it hugzzzz tight.

• United States
23 Aug 07
You know, maybe someone is going read this and be comforted. They might have gone through the same thing, and they think they are all alone. There is no time period for grief, and you can post all you want to about this. You are just as precious as that sweet baby. She may be gone, but the world is so blessed to have you still with us.

• Canada
23 Aug 07
hugzzzzzzz sweety thanks so much for that and yes I'm very lucky to be still here would of been so hard on my husband and my 14 year old son and my 15 month old would not of even known who I am and I do find it very comforting to talk about my baby..As I've cried alot of tears today and as each month passes seem to do so...I do cry off and on in between but it helps to talk...

• United Kingdom
25 Aug 07
Sweetie first of all let me say again I am so sorry I am so glad that you have actually now written about it and got it out of your System as such it means that you are slowly progressing in coming to terms with things With this I am sending you a big Hug Sweetie Love you xxx

• Canada
25 Aug 07
Thank you so much Sweets and yes letting it out and talking about it does help poor Purple Teddy Bear though She hears that night over and over again...Hugzzzzzzzzz Love you too Sweetie

• Canada
25 Aug 07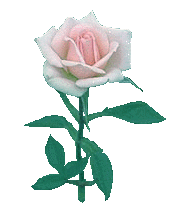 Hi Hun! I am really glad and happy to see this post. I know that talking about it, and writing about it is helping you through your grieving process! Everyone grieves in different ways, and who knows maybe someone else who went through the same kind of thing can get some comfort from this post. I was one of the 2 people you called before you went into surgery, and I am so glad you did because I was worried. I can never say how sorry I am though that you lost your bg. Here is a rose for her ...

• Canada
25 Aug 07
Hi Hun and thank you so much for the pink rose for my bg and yes it was hard and I still wonder how things would be now if she was home...Talking about it and writing it out does help me through it and I hope that if someone sees the post it will help them through it too...If they have gone through something similar...Of course I would call you...You are my best friend in the world hun love you so much...

• Australia
28 Aug 07
Are you able to have another child? Are you trying? I think that seems like the best way for you to go. I'm sure the sadness you feel is affecting all the rest of your family and you need to think of them now. I'm sure they are all a source of love and strength for you.

• Canada
29 Aug 07
I do still thin about it time to time day in and day out but I do live for my other children them and my husband is what keeps me going..I just miss my baby very very much since it only happened 3 months ago...But with each day that passes and each time I talk about it or her I am feeling better and getting better...No I'm not able to have anymore children my doctor told me afterward if I was to get pregnant again there is a higher chance that this would happen again and we had planned on her being our last baby anyways before it happened and my husband had a vasectomy and I'm on depo shots. Even if I was told I couldn't I still probably wouldn't because I can't replace her and I would feel like I'm trying to just cuz of my feelings of loosing her. But I have a 15 month old that resembles her so much from their pics of when my daughter was newborn and her sister so if I have any doubts I look and love my babies I have now. A 14 year old and a 15 month old.

• United Kingdom
20 Sep 07
It's very sad reading about this. I know I am very lucky that both of my children are happy and healthy and I haven't had such experiences as yours but it's the kind of thing every mother would fear and I'm sure every mother does feel emotional reading this sort of thing. I can't say I know how you feel because I don't but I did have a scare with my second son who wasn't breathing when he was born and I know how devastated we would have been had he not survived (even though he wasn't planned). I'm sure you are all the more grateful for the children you do have.

• Canada
20 Sep 07
yes that is exactly how I am and I seem in a sense to be more protective of them and watch them constantly even my 14 year old I'm calling his name are you ok he coughs and I'm are you ok and my daughter coughs I ask is she ok...It is the most horrible feeling in the world and it was my worst fear and it came true..But I look at my 16 month old and know I had high blood pressure in my pregnancy with her and am so very very thankful that is wasn't her too. One bonus was my girls looked so much alike...Just a few differences.

• Philippines
20 Sep 07
Thanks for sharing this, there is indeed a blessing in motherhood. The pains of losing a child you want snd love so much is I suppose part of some curse.

• United States
2 Sep 07
Such a sad story, but it might justhelp one person to know that someone else has gone through this too. I can't imagine the pain that there is in losing a child. Be thankful that you have two others to share life with and treasure them as you just never know when life will be taken.

• Canada
2 Sep 07
Yes that is so very true..I thought at one time when friends of mine have been through similar circumstances it could never happen to me now I know more than ever what they have been through..Thanks for your response and I hope that my story will help others that have been through it or something similar as well.